We'll design the most effective and reliable septic system for your home.
Navigating the complexities of residential septic systems might seem daunting, but at Southern Water and Soil, we've made it our mission to simplify this essential aspect of homeownership in Fort Myers, Florida. We bring over three decades of expertise to the table, offering comprehensive septic solutions that blend innovation, efficiency, and affordability.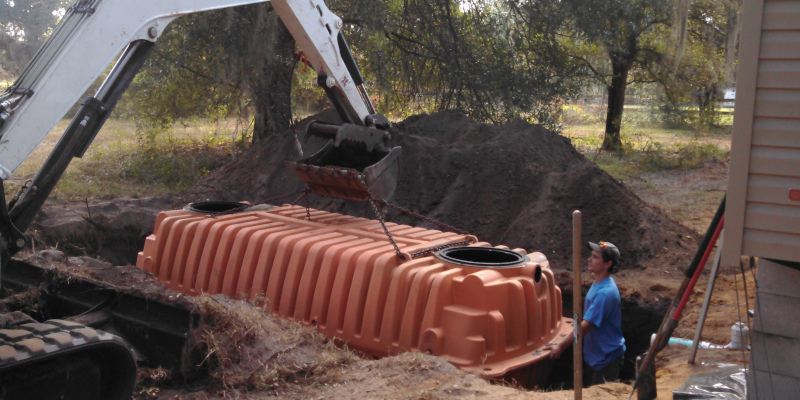 A residential septic system plays a vital role in any home not connected to the public sewer network. It efficiently treats and disposes of wastewater on site, creating a self-contained, sustainable system. However, its effectiveness and longevity are largely dependent on careful and knowledgeable design, professional installation, and consistent maintenance.
We understand every home has unique needs, and we customize our approach accordingly. We provide meticulous site evaluations, considering local soil conditions, property size, and household needs to design the most effective and reliable septic system for your home.
Our commitment extends far beyond the initial design and installation. We also offer ongoing maintenance services, prompt repairs, and crucial homeowner education about septic system care and best practices. We want to ensure that your residential septic system remains efficient and free of trouble for the long haul.
We understand that transitioning to a septic system or upgrading an existing one can be a weighty decision. Therefore, we prioritize transparency and open communication, providing clear explanations and answering any questions you might have. Trust us for all your residential septic system needs and experience our dedication to quality, service, and customer satisfaction firsthand. Contact us to start planning for your residential septic system today.
---
At Southern Water and Soil, we offer residential septic services in Brooksville, Dade City, Fort Myers, Land O' Lakes, Lutz, Miami, Odessa, Orlando, Plant City, Spring Hill, and Tampa, Florida.