We can devise and implement basin management action plans.
A basin management action plan outlines how to restore water quality in alignment with local and state initiatives. Typically, a basin management action plan is created to reduce pollutant loading through short- and long-term strategies. These plans typically include a comprehensive set of solutions to reduce pollutants by a total amount over a specific period of time. For example, these solutions may include putting permit limits on wastewater facilities or instituting urban and agricultural management practices that are more environmentally conscious.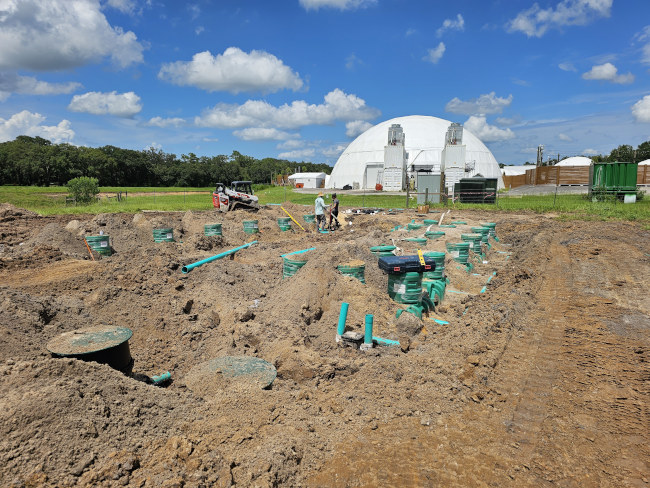 Every basin management action plan has different solutions and strategies included to account for differences with land use, water quality problems, geography, hydrology, pollutant sources, and available economic resources. To create a basin management action plan, the following steps must occur:
Identify the source of the pollution and quantify how much pollution is occurring
Determine who is responsible for reducing the amount of pollution in a given area
Determine which strategies and projects can help reduce pollutant loads
Implement a monitoring program that will measure the progress occurring
Identify which financial resources are available to take the actions included in the plan
One action that can help reduce pollutant levels in the Dade City, Florida area is the installation of nitrogen-reducing septic systems, also known as Enhanced Nutrient-Reducing septic systems, Enhanced Nutrient-Reducing Onsite Sewage Treatment and Disposal Systems (ENR-OSTDS), or ENR septic systems. At Southern Water and Soil, we can install these systems as dictated by a basin management action plan, and we have extensive experience installing systems that support reducing pollutants in local water. Contact us today to learn more about how we can support your basin management action plan with the installation of alternative septic system options.
---
At Southern Water and Soil, we create basin management action plans in Brooksville, Dade City, Fort Myers, Land O' Lakes, Lutz, Miami, Odessa, Orlando, Plant City, Wesley Chapel, Spring Hill, and Tampa, Florida.