Let us help you keep your commercial drain field in good shape.
As a business owner with a septic system in use at your facilities or office, you are highly familiar with the way your drain field works and what you need to do to maintain its delicate balance of waste and water. Despite this knowledge, you have many tasks to attend to daily to keep your business up and running, so keeping consistent tabs on your drain field may fall to the wayside.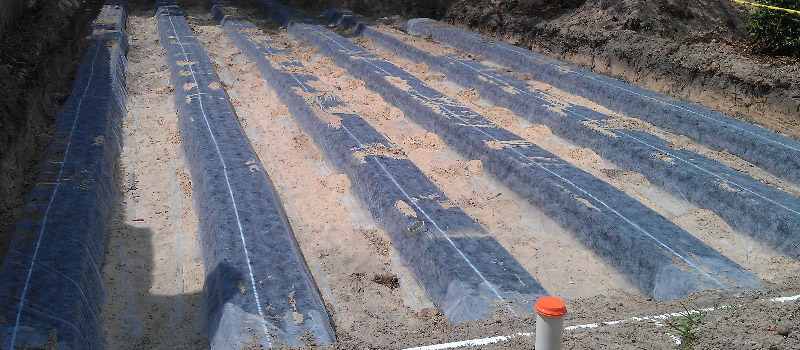 Luckily, you have us at Southern Water and Soil to offer the commercial septic drain field services you need and want in Dade City, Florida. From fixing a malfunctioning system to designing and installing a system from scratch according to your requirements, we offer the extensive know-how, experience, and industry qualifications to do whatever you need.
One of the most important aspects of keeping your commercial septic drain field in good shape is to keep grease out of your system. Especially if you run a restaurant or another type of food-processing operation, use of a grease trap is highly recommended. If you have yet to implement one of these systems at your location or need help cleaning a current one out, turn to us for help.
For all of your commercial septic drain field needs, whether repair, maintenance, installation or just for advice, Southern Water and Soil is your top source here in Dade City. Schedule maintenance or speak to one of our professionals about your installation needs by giving us a call today!
---
At Southern Water and Soil, we install commercial septic drain fields in Brooksville, Dade City, Fort Myers, Land O' Lakes, Lutz, Miami, Odessa, Orlando, Plant City, Wesley Chapel, Spring Hill, and Tampa, Florida.