Have our professionals inspect your drain field.
Your drain field is one of the most important parts of your septic system. This system is responsible for treating and disposing of the wastewater that comes from your home by relying on a series of underground pipes. These pipes are surrounded by a layer of aggregate or gravel, which provides additional surface area for wastewater treatment.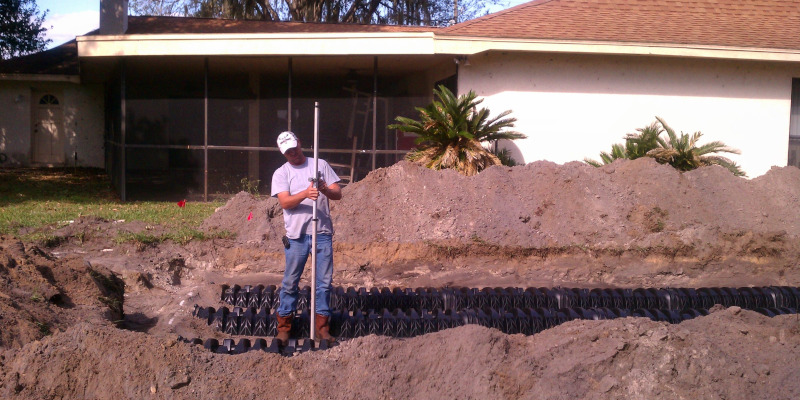 Once effluent arrives at your drain field, the soil acts as a natural filter, removing harmful bacteria and other contaminants from your wastewater. This treated wastewater eventually enters the groundwater or is absorbed by surrounding plant roots.
Because your drain field is a critical part of your septic system, it is important to ensure it is always in good condition. If you're not sure where to turn for assistance, our team is available to help with this process here at Southern Water and Soil. We perform professional drain field inspections throughout the Dade City, Florida area, and we can help you maintain a reliable, safe, and effective drain field.
During our drain field inspections, we thoroughly look over all parts of the drain field to make sure that everything is in good condition. If we find something that needs to be fixed, we will include our recommendations in our final report. After giving the client our report, we can begin our repairs as soon as they give us their approval.
As septic professionals with years of experience behind us, we know exactly how to properly inspect and repair drain fields. Contact us today to learn more about drain field inspections and to schedule your next septic appointment with us.
---
At Southern Water and Soil, we perform drain field inspections in Brooksville, Dade City, Fort Myers, Land O' Lakes, Lutz, Miami, Odessa, Orlando, Plant City, Spring Hill, and Tampa, Florida.