Serving Tampa, FL with 30 years of combined experience in the septic industry.
WE EXCEED OUR CUSTOMERS' EXPECTATIONS WITH SEPTIC SYSTEMS THAT ARE PROPERLY DESIGNED & COST-EFFECTIVE.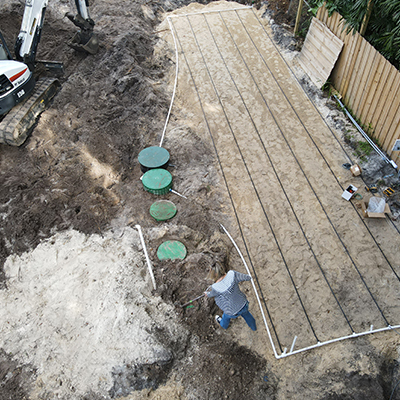 Many home & business owners with existing septic systems are vulnerable to failure or compromise will need to update or redesign of their current systems. We can help!
Do you need a Septic Permit for a commercial project? This is one of our areas of expertise! Find our requisition form to get your documents over to us and we'll be happy to assist.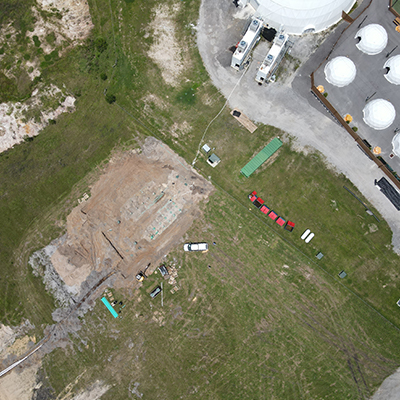 We handle all kinds of septic inspections as Master Septic Contractors. In order to get things started, fill out our form to get us all the details and we will be in touch.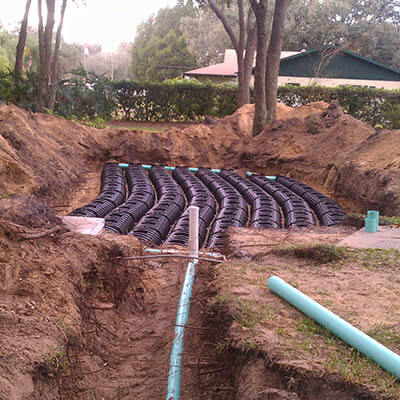 When you turn to us to design and install your residential septic system, we will provide you with as much service as the project requires and use our experience to get the job done right. We offer 24-hour emergency residential septic services so we can get to your home quickly and solve the problems as soon as possible.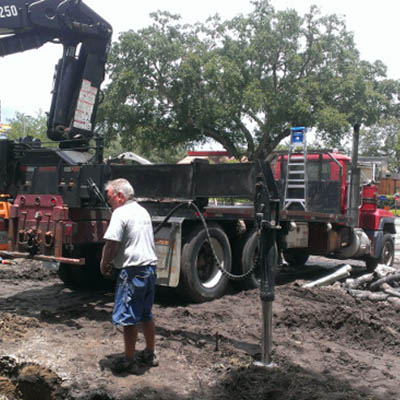 Septic tanks are common throughout rural areas, since they provide a practical solution for homes and offices that are far away from waste processing facilities. At Southern Water & Soil, we offer septic engineering to build and install the perfect septic system for your residential or commercial property in the Tampa, FL area.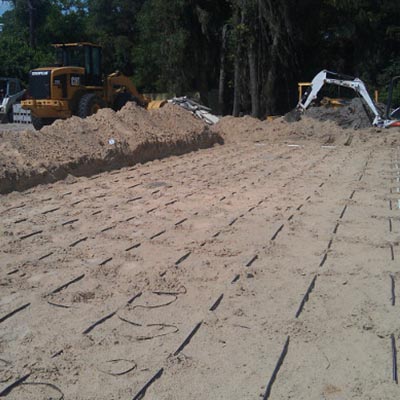 One important part of a septic system is the septic drain field, which allows liquid to exit the tank throughout perforated pipes and go into the ground. It is an expensive part of the septic system, so if it has a problem, it is often a costly repair. At Southern Water & Soil, we offer septic drain field service and repair for your Tampa, FL property.
Your single source for comprehensive septic solutions.
At Southern Water and Soil, we have over three decades of experience
designing and engineering septic systems.
We do things right the first time, every time, and proudly take on everything from smaller, residential jobs to larger package plant installations. We put our knowledge of applicable codes and advances in waste management technology to good use when designing and installing new septic systems.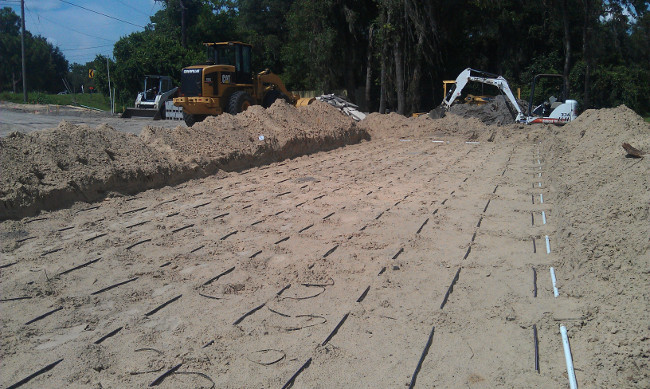 We get impeccable results through our proven processes.
Although the design and engineering of new septic systems has been our focus for many years, we also provide a wide range of other services to help homeowners maintain the use of their septic systems. For example, we engineer and permit new septic systems, replace aging septic systems, install new systems and drain fields, inspect septic systems for real estate, complete septic system repairs, work on septic system alarms, and even pump septic tanks. Under the supervision of our experienced leadership, we work with carefully vetted partners to provide these residential septic services.
We also specialize in new and replacement onsite sewage treatment and disposal systems (OSTDS) to comply with recent changes to local septic system requirements. Additionally, we have Master Septic Contractors/certified environmental health professionals on staff and offer septic inspections as part of the building or replacement process. Our staff members possess the credentials to ensure septic systems are up to code to not only ensure they will pass the permitting process, but that they will continue to work properly on a long-term basis.
For all things septic in the Dade City, Florida area, we are your trusted, reliable, and experienced source. Contact us today to set up an appointment to discuss your plans for the design and engineering of a new septic system or to schedule septic repairs, pumping, or another residential septic service.
"*" indicates required fields