We can effectively replace your aging drain field.
Your drain field is responsible for treating wastewater before it's discharged into the surrounding soil. Over time, your drain field can become damaged or clogged, leading to a variety of issues with your septic system. Although many of these issues can be fixed, there may come a day where you need to consider drain field replacement.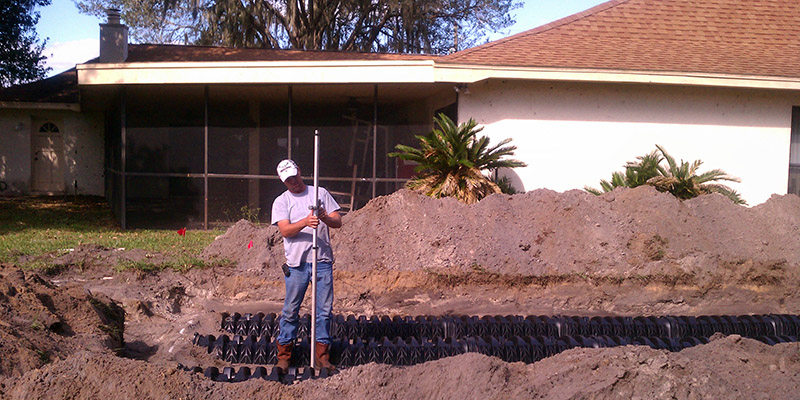 Some common issues with your drain field could include sewage backups, slow drains, soggy or wet areas around your septic system, and foul odors that come from the area around your septic system. Needing drain field repair every once in a while is nothing to worry about, but if you experience issues on a frequent basis, your drain field could be failing.
At Southern Water and Soil, we are your source for efficient, effective, and professional drain field replacement services. We serve the Dade City, Florida area and are here to ensure your drain field properly supports the operations of your septic system.
If you suspect that you need a new drain field, we will come to your property and inspect what's going on. If we think we can implement a long-term fix, we will let you know. But if we determine that your drain field is nearing the end of its lifespan, we can move ahead with the replacement process.
We'll replace your drain field in no time and ensure it will provide years of worry-free operation. Contact us today to learn more about our drain field replacement services and to set up an inspection of your drain field.