We have the technical knowledge to execute the conversion from septic system to sewer.
Southern Water and Soil is a proud participant in the Septic to Sewer Commercial Corridors Program. This program helps Dade City, Florida commercial properties convert from septic systems to public sewer systems to improve wastewater management and reduce environmental impact.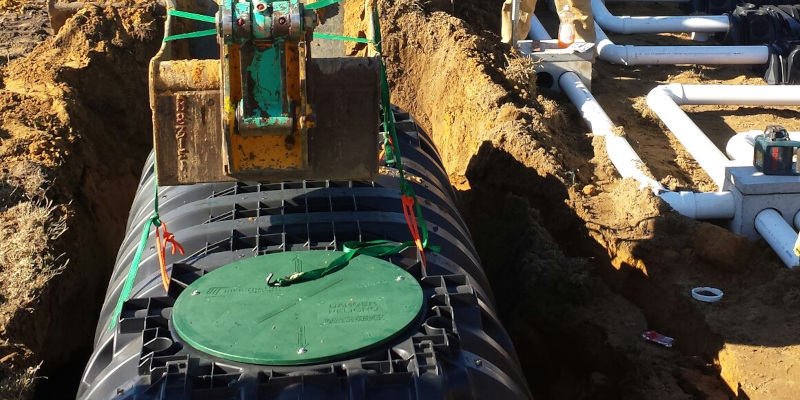 Our team handles large-scale conversions, ensuring minimal disruption to your business operations. We have the technical knowledge and hands-on experience to execute these conversions efficiently, meeting all regulatory requirements.
The Septic to Sewer Commercial Corridors Program is an important initiative, as it promotes a more sustainable and environmentally responsible approach to wastewater management. By converting to public sewer systems, commercial properties can significantly reduce the risk of groundwater contamination, prevent septic system failures, and contribute to a cleaner environment for the entire community.
Through the Septic to Sewer Commercial Corridors program, the county prioritizes which parcels will convert from septic to sewer connections based on factors such as possibility of septic failure and other ranking criteria. Properties that already have access to existing sewer infrastructure are more likely to qualify for the program. From there, the work will shift to expanding the county's sanitary sewer system and connecting properties with septic systems based on their level of risk.
We recognize the challenges businesses face when transitioning from septic to sewer systems. That's why we provide comprehensive support throughout the process, from obtaining permits and coordinating with local authorities to ensuring the new sewer connection is seamlessly integrated into your existing infrastructure. Contact us today to talk to our team of experts who deliver impeccable results through our proven processes.
---
At Southern Water and Soil, we can assist with the Septic to Sewer Commercial Corridors Program in Brooksville, Dade City, Fort Myers, Land O' Lakes, Lutz, Miami, Odessa, Orlando, Plant City, Wesley Chapel, Spring Hill, and Tampa, Florida.