A septic system isn't just a part of a property; it's a lifeline.
For more than three decades, Southern Water and Soil has been an anchor in the Dade City, Florida community, providing a comprehensive suite of septic systems that residents and businesses have come to trust and rely upon. From the humble abode of a single-family home to the bustling hub of multi-tenant commercial properties, we've seen it all, and we've met every challenge with expertise, innovation, and an unwavering commitment to quality.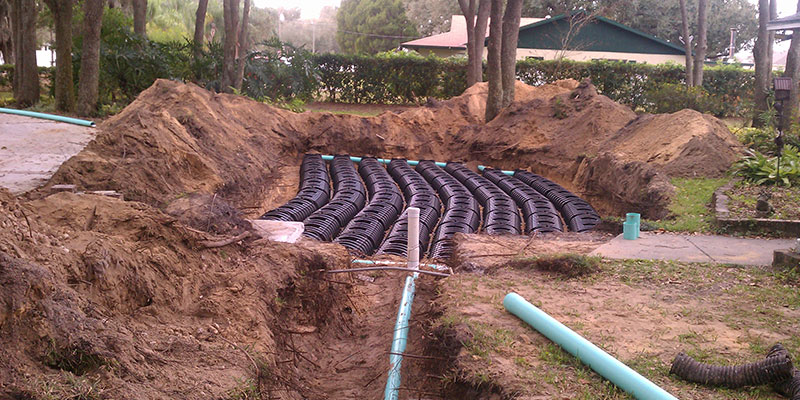 Our role in the community is crucial. Why? Because a septic system isn't just a part of a property; it's a lifeline. It's an unsung hero that quietly and efficiently treats and disposes of wastewater, keeping your home or business running smoothly. When it's designed and maintained with expertise and diligence, septic systems can provide decades of reliable service.
We have a straightforward philosophy: do it right the first time. This mantra drives everything we do. We blend the latest technology with our in-depth understanding of local soil conditions, regulations, and design principles to create septic systems that are tailored to meet the unique needs of each client and property.
But our job doesn't end once a system is installed. We believe in forging long-term relationships with our clients, offering regular maintenance services and swift, efficient repairs to ensure your system operates at peak performance. We're not just your service providers; we're your partners, always ready to educate you about your system and the crucial role regular maintenance plays in its longevity.
Innovation is at the heart of our operations. We specialize in environmentally friendly solutions, such as nitrogen-reducing systems and conversions from septic to sewer systems. We're committed not just to serving our clients but also to protecting Florida's precious water resources and helping our clients reduce their environmental footprint.
We take pride in our hard-earned reputation for quality, reliability, and unmatched customer service. But we're not resting on our laurels; we're continually striving to exceed expectations and set new standards in our industry. So, whether you need a new septic system or need to maintain an existing one, we're here to serve you with professionalism and dedication.
---
At Southern Water and Soil, we install septic systems in Brooksville, Dade City, Fort Myers, Land O' Lakes, Lutz, Miami, Odessa, Orlando, Plant City, Wesley Chapel, Spring Hill, and Tampa, Florida.