We have over 30 years of combined experience working on septic and wastewater projects.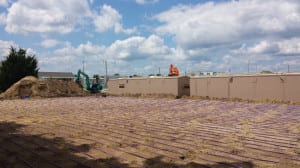 It is said that experience is a great teacher. When it comes to having your septic system installed or serviced by someone without a lot of experience, you will be taught a very expensive lesson. Don't take chances on something so important; call our highly experienced septic and wastewater system experts at Southern Water and Soil. We have over 30 years of combined experience in septic and wastewater projects throughout Florida.
For many years, our core focus was on designing and engineering septic systems of all sizes for buildings and homes both large and small. Today, we continue to manage every part of new septic system design, engineering, and installation, and we provide exceptional education to new septic owners on maintenance, so these systems continue to operate properly for years to come.
Now, in addition to our design and engineering solutions, we also offer residential septic services. We have partnered with carefully vetted partners to provide these services under our experienced leadership team's supervision. These services include septic replacements and installations, drain field work, septic inspections for real estate, septic system repairs, alarms, and septic tank pumping.
Why should you choose us for all of your home or commercial site's septic projects and service? One of our main differentiators as a full-service septic company is that we have certified environmental health professionals and Master Septic Contractors on staff. Our team members also possess the necessary credentials to ensure all septic systems we install and work on are up to code and will pass the permitting process.
When you need septic services in the Dade City, Florida area, our team is here to provide experienced, knowledgeable, and personalized solutions. Contact us today to set up your next appointment or consultation.
Check out the feature article in National Onsite Installer!