Explore your options for a septic treatment system.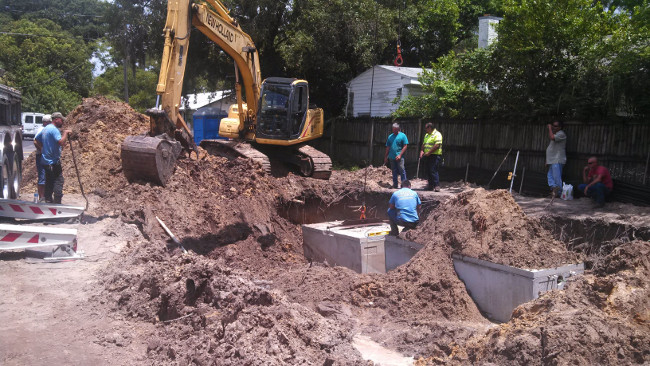 There are many types of septic treatment systems available today. At Southern Water and Soil, we often recommend septic treatment systems with places where the soil is shallow, but you need a reliable, effective way to treat wastewater onsite before its final disposal into the ground. Most of the time, we equip septic treatment systems with a pressure distribution drain field, either with a drip tube or trench.
Some of the most common types of septic treatment systems found here in the Dade City, Florida area include sand mounds, sand filters, and aerobic treatment components. We want your septic treatment system to work as optimally as possible for your unique site, so we can help you with the following:
Permitting – We will acquire the right permits from municipal and county agencies to get your project underway.
Design – Septic treatment systems vary from property to property. Our engineers and septic professionals can design a treatment system for your property that accounts for its specific features for maximum wastewater treatment.
Installation – We can install your new septic treatment system with ease. We will make sure that everything is installed correctly and completely operational before signing off on your project.
For all things septic treatment systems, you can count on our highly qualified, reliable, and professional team. We can tell you more about how these systems work or how we can help you design a septic system for your property. Contact us today!
---
At Southern Water and Soil, we install septic treatment systems in Brooksville, Dade City, Fort Myers, Land O' Lakes, Lutz, Miami, Odessa, Orlando, Plant City, Spring Hill, and Tampa, Florida.