We can fix your drain field to ensure its operation.
Your drain field is a critical element of your property's septic system. When wastewater finally leaves your home, it settles here, where it is naturally treated and absorbed by the surrounding landscaping. If your drain field isn't working correctly, it can lead to a variety of issues, including sewage backups, contaminated groundwater, and foul odors emanating from your system.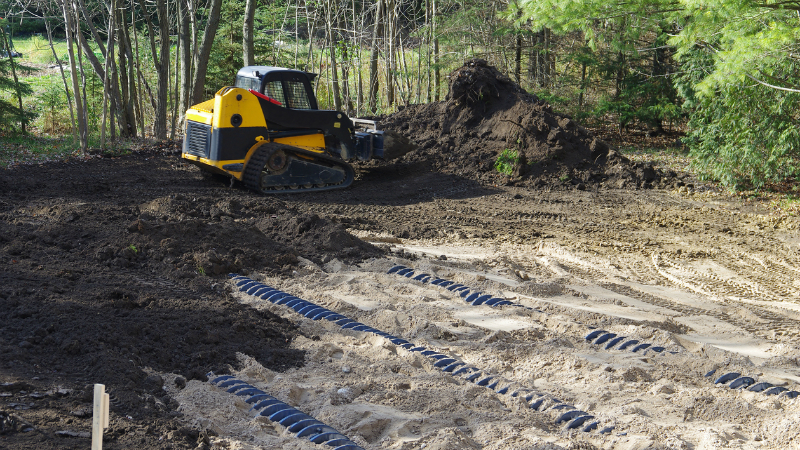 If you suspect that you need drain field repair, turn to us at Southern Water and Soil. We are septic professionals in the Dade City, Florida area with years of experience diagnosing and fixing drain field issues. Some of the signs you should call us to provide drain field repair services include the following:
Your sinks, showers, and toilets have started draining slower than usual due to a buildup of solids in your drain field.
You've noticed that the area around your septic system has become soggy and wet, which could mean your drain field isn't absorbing wastewater properly.
Unpleasant smells have started to emanate from the area around your septic system because wastewater is not being treated correctly.
Your drain field is preventing wastewater from properly flowing out of your septic tank, causing frequent sewage backups.
Choose us for your drain field repair and we'll effectively assess the situation and determine the best way to get your drain field working properly again. For more information about our drain field repair services or to schedule an appointment, get in touch with us today.
---
At Southern Water and Soil, we offer drain field repair services in Brooksville, Dade City, Fort Myers, Land O' Lakes, Lutz, Miami, Odessa, Orlando, Plant City, Wesley Chapel, Spring Hill, and Tampa, Florida.