The goal of passive nitrogen septic systems is to reduce the amount of nitrogen that is deposited into the local watersheds in Dade City.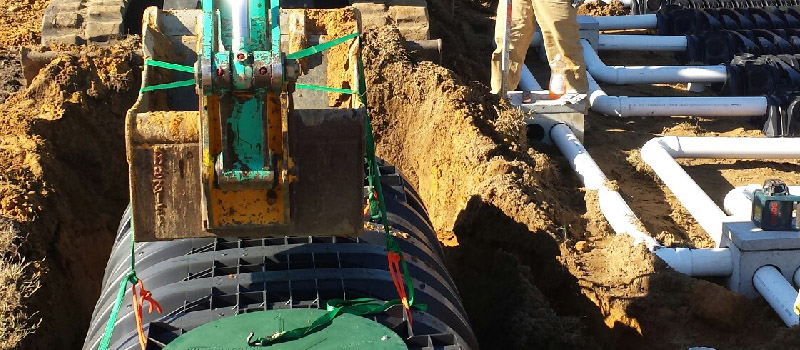 At Southern Water and Soil, we work to stay abreast of the latest rules, regulations, and opportunities in the septic industry in Florida. One of the newest studies completed by the State of Florida was a series of tests on passive nitrogen septic systems and their effects on the quality of wastewater management and nitrogen removal in local watersheds.
The State's study was based on the information that nitrogen loading from onsite wastewater systems, like those found on most residential properties, is a potential concern in the state. The nitrogen levels and the potential problems created depend on multiple factors, such as the number of onsite installations in a central location, the proximity of the septic system to receiving waters, the sensitivity of receiving waters, and the ability of sub-surface soils to remove nitrogen naturally.
Passive nitrogen septic systems are of a simpler design than traditional systems, in that they include the use of only one mechanical pump for the entire operation. The goal is to reduce the levels of nitrogen that are deposited into local watersheds. At Southern Water and Soil, we know that having a reliable and efficient septic system at your home or business in Dade City, Florida is critical to the health and safety of your property. That's why we are able to answer your questions about a variety of septic system options, including performance-based and decentralized septic systems.
If you are in a watershed where the nitrogen levels are high, or you would like to investigate whether a passive nitrogen septic system is right for your property, please contact us today.
---
At Southern Water and Soil, we install passive nitrogen septic systems in Brooksville, Dade City, Fort Myers, Land O' Lakes, Lutz, Miami, Odessa, Orlando, Plant City, Spring Hill, and Tampa, Florida.