We're your residential septic experts.
In Odessa, Florida, many homes rely on septic systems to process wastewater. Just like those with properties that are hooked up to the municipal sewer system, you're responsible for caring for your wastewater system and making sure everything is working smoothly.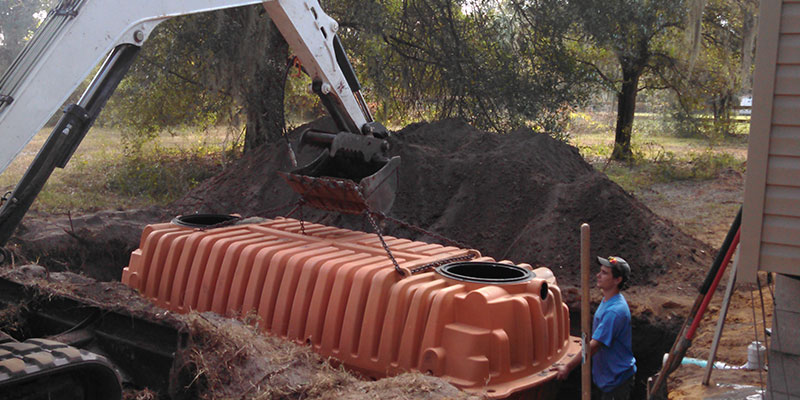 Although most septic systems are relatively low maintenance, there may come a day when you need a residential septic company to step in and help. At Southern Water and Soil, we are that company. We're one of the most experienced septic companies in the area, and we know what we're doing when it comes to anything septic.
We also provide all the residential septic services you could ever need to properly maintain your system. Some of these include:
Septic repairs—The next time something goes wrong with your septic system, don't panic. Call our residential septic professionals to come and take care of the issue quickly and effectively.
Septic installs—We can install septic systems of all types and complexities. Just let us know your requirements, and we'll take care of the rest.
Septic design and engineering—Every property is unique, so quality septic design is a must. Trust us to design and engineer a septic system for your home that works like it should.
Septic replacements—If the day has arrived when you need to replace your septic system, hire us to handle the project from beginning to end.
As residential septic professionals, our goal is to exceed your expectations. To learn more about our septic services, reach out to us today!
---
At Southern Water and Soil, we offer residential septic services in Brooksville, Dade City, Fort Myers, Land O' Lakes, Lutz, Miami, Odessa, Orlando, Plant City, Spring Hill, and Tampa, Florida.
Similar Services We Offer: