Make us your trusted source for residential septic services.
Your home's septic system is comprised of a series of components that need to work with each other to keep waste flowing from your toilets, showers, and sinks all the way out to your drain field for final treatment. If something goes wrong with your pipes, septic tank, or drain field, you could end up with a septic problem that requires the help of a professional.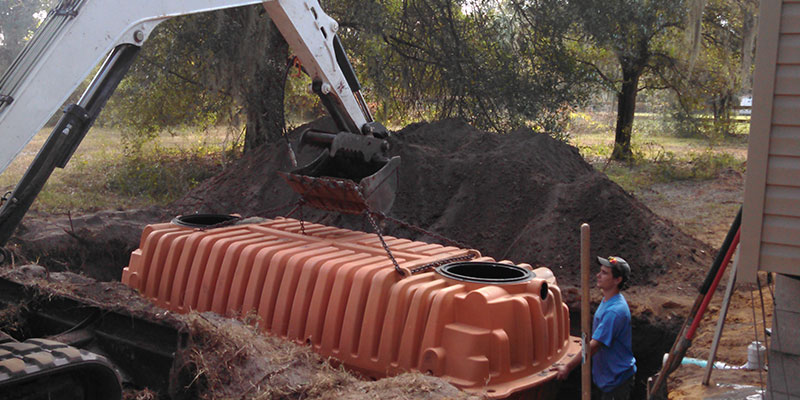 At Southern Water and Soil, we have years and years of experience working on residential septic projects. From full-scale design and engineering to minor repairs, we do it all. Call us if you need help fixing your septic system, installing a new system, replacing an old one, or even if you just have questions about maintenance. Our septic professionals are always happy to provide helpful information and guidance on all things septic.
Not only are we a wealth of information on all things residential septic, but we also work hard to provide excellent service. There's a reason so many homeowners in the Spring Hill, Florida area trust us with all their septic needs, and it comes down to the way we handle each and every septic project and the level of customer service we provide.
When you need a residential septic professional you can count on to go above and beyond during your project, we're the ones to call. Contact us directly to tell us more about your project or book an appointment for septic service.
---
At Southern Water and Soil, we offer residential septic services in Brooksville, Dade City, Fort Myers, Land O' Lakes, Lutz, Miami, Odessa, Orlando, Plant City, Spring Hill, and Tampa, Florida.
Similar Services We Offer: