We have a thorough understanding of the process needed to successfully pull commercial septic permits.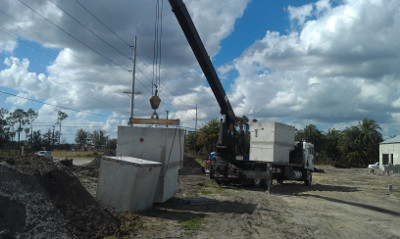 Just about everyone in the Land O' Lakes, Florida area knows that there is very little you can do in the construction industry that doesn't require a permit be applied for and approved. This is especially true when it comes to commercial properties where the wellbeing of the public must be considered. In the case of commercial septic permits, the reasons extend into the protection of the environment, as substandard waste disposal can prove a danger to the lifestyle that we all appreciate as Floridians.
At Southern Water and Soil, we are experienced not only in the process of applying for commercial septic permits, but also installing systems that are safe for the public and our environment. There are many factors that need to be addressed to get a permit approved and for work to begin. We must put together the necessary documentation about your business operations, soil percolation rate in minutes per inch, anticipated building occupancies, and the number of linear feet needed to handle daily wastewater flow.
In the end, the information provided when pulling commercial septic permits must match what has been installed so that the final inspection by the county goes smoothly. Of course, your having peace of mind that your septic system will function properly and safely is also important. If you would like to know more about the process of applying for commercial septic permits and what goes into the planning stage to ensure the best results, don't hesitate to contact us to schedule a consultation.
---
At Southern Water and Soil, we can help you obtain commercial septic permits in Brooksville, Dade City, Fort Myers, Land O' Lakes, Lutz, Miami, Odessa, Orlando, Plant City, Wesley Chapel, Spring Hill, or Tampa, Florida.