Let us help with your new commercial septic system.
Building your own business is an exciting but stressful endeavor. To ensure it goes smoothly, you need to check all the boxes, especially if your building will not be connected to the public sewer system. Getting commercial septic permits is essential in ensuring that waste is handled safely and your construction continues without delay. With over 30 years in the septic industry, our team at Southern Water and Soil can help you with your permit needs in Florida. Continue reading to understand why these permits are important.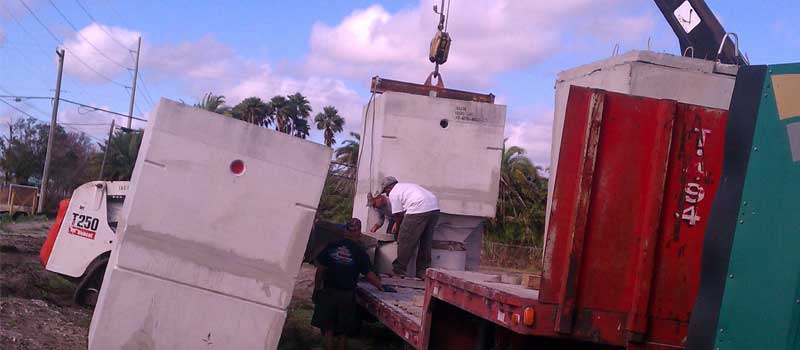 Obtaining commercial septic permits helps local officials keep an eye on and control the installation and maintenance of septic systems so that soil and water sources don't get contaminated. The permit process typically includes the following things:
Site evaluations to find the best place for the septic system Assessment of soil type
Assessment of the amount of groundwater
Documentation of the distance from bodies of water
In addition, to receive commercial septic permits, you must follow certain design standards and rules. This ensures that the system is built to meet the business's needs and sanitary and environmental laws. Our team can not only design your system but also help you with the permit process.
Ultimately, a commercial septic permit is more than just a formal requirement. It's a way to improve public health, protect the environment, and ensure that businesses using septic systems can keep running smoothly. Contact our team to learn about your need for a permit and how we can help.
---
At Southern Water and Soil, we can help you obtain commercial septic permits in Brooksville, Dade City, Fort Myers, Land O' Lakes, Lutz, Miami, Odessa, Orlando, Plant City, Wesley Chapel, Spring Hill, or Tampa, Florida.