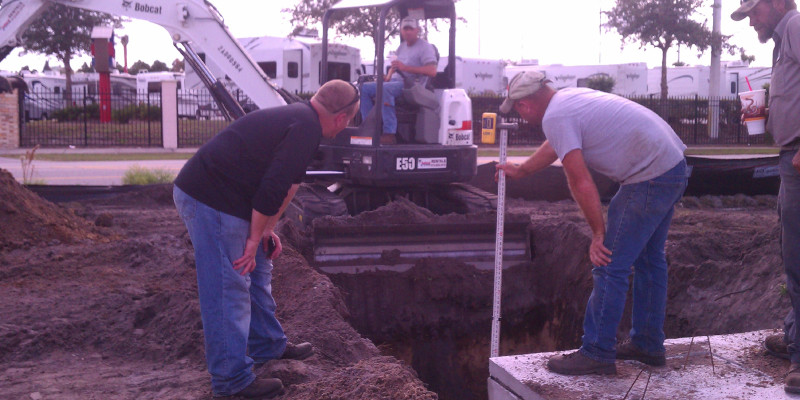 The process of buying commercial real estate can be a nerve-wracking one. Even if you have gone through the process before, commercial real estate is entangled with many different laws, requirements and loopholes that you won't find in residential real estate. If you are in the process of buying a commercial real estate property and have just received your commercial real estate septic inspection results, you might worry about how to proceed. Here are a few things you can do to determine if this property is right for you.
You'll need to determine the current state of the septic system from your commercial real estate septic inspection. A septic inspection can give you information about the age of the system, the current functionality, if and what repairs are in the future, and if the tank is the right capacity for the potential commercial property. Minor repairs can be dealt with and even negotiated into a contract, but major repairs might signal that you need to look at other properties.
After thoroughly reviewing the commercial real estate septic inspection, you'll need to determine if you want to move forward with the property. You can decide if repairs need to be made before the sale of the property by a company of your choosing, the seller's choosing, or if the seller will pay for any repairs after the purchase of the property.
If you need help assessing or determining what to do in the case of commercial real estate septic inspections, our team here at Southern Water and Soil can help. With over 30 years of experience, we can not only perform the inspection, but give you advice on how to proceed. Contact us today with any questions you might have.