If you are having septic problems and you are looking for septic solutions then you have come to the right place!  Septic problems can be so frustrating. We understand your dilemma. We are here to help you put things back in order. Allow the staff at SWS help you with your septic problem.
SWS has the septic know-how. There is something to be said about experience, Southern Water and Soil is led by Greg Mayfield, RS, RSTC, CEHP. Greg is a former Hillsborough County Health Department septic tank inspector. Greg is a graduate at the University of South Florida and leads a staff that is cross trained and well rounded to help with any septic issue.
SWS strives to provide comprehensive,individualized, and complete solutions for each of our customers.  Water is one of our world's most important, and vulnerable natural resources.  Through the use of our innovative ideas and products, we provide Florida home owners and business owners with septic and wastewater solutions for their needs. Our solutions are innovative and cost effective.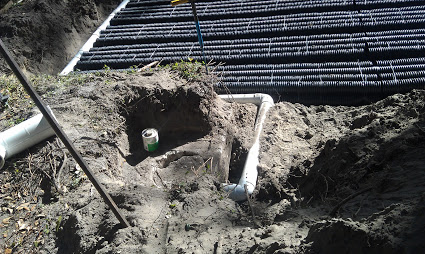 By combining solid science, education and past work experience from the Department Of Health, Department of Environmental Protection, and Southwest Florida Water Management District, SWS can provide a unique and perspective for our customers' septic and wastewater needs. Whether those needs are for an individual homeowner, new development or existing community, or for commercial applications we are prepared and eager to assist you in any way possible.
We at Southern Water and Soil provide:
septic problems diagnoses
septic system installation services

septic system engineering services
permit application services
septic and aerobic system maintenance
septic system warranty packages
We have worked on many septic and wastewater projects throughout Florida. SWS provides its clients with complete septic and wastewater services from engineering and permitting to installation and maintenance.
Call today to inquire about our services and free
estimates!
Statewide:1-866-797-7645/
Tampa: 813-785-0500