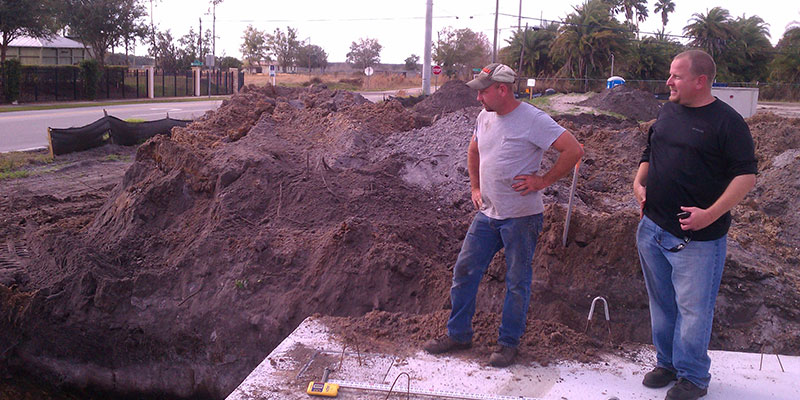 When you are buying a new space for your business, you will be doing yourself a service by getting a septic system inspection. Septic system inspections can help save you money or give you the warning you need before buying a failing system, which can be very expensive to repair. It is in your best interest to obtain this inspection yourself as the buyer, as it will ensure the information you are given is not compromised.
To help you choose an inspector for your septic system inspections, you will want to check their experience and credentials. At Southern Water and Soil, we have worked hard to earn our reputation as a trusted, premier commercial septic company. With 30 years in the industry and all the necessary education and licensing, we our equipped to perform your inspection with excellence. We can provide you with both the information and documentation you need, as well as the ability to provide any services needed to get the system in excellent working order.
There are two basic types of commercial septic system inspections: Standard inspections and comprehensive inspections.
Standard inspections– These are sufficient for most conventional systems, drywells, and non-pressurized pump dispersal systems.
Comprehensive inspections-These are needed for aerobic treatment units, low pressure dosing systems, alternative sewage systems and older conventional septic systems.
When you are in need of commercial septic system inspections, come to us at Southern Water and Soil. Our cross-trained, highly experienced team will be there to perform the inspection with great precision and keep you educated on all of the findings and services needed. Give us a call today.