We have the expertise with septic system design to provide your commercial project with a reliable, long-lasting septic system.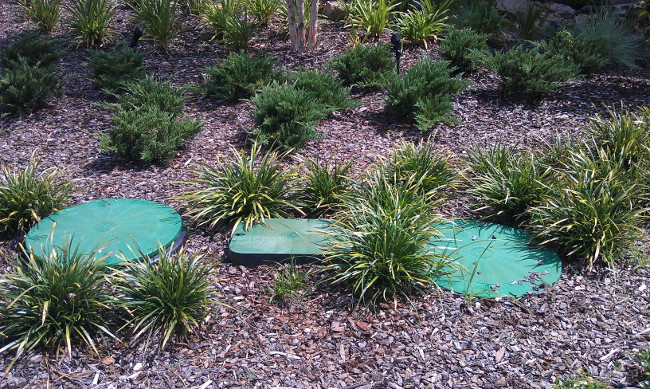 At Southern Water and Soil, our engineers are quite capable and knowledgeable about septic system design. You can be confident that should you need a septic system installed for a new Lutz, Florida project, we will properly analyze the job site and consider both regulations and your specific needs. With our 30 years of combined experience and our relationships with the Florida Department of Health and the Florida Department of Environmental Protection, we will make certain your septic system design meets all regulations to qualify for a local permit and will serve you well in the years ahead.
One of the things that makes us your best choice for septic system design is that our president, Greg Mayfield, has worked for both the Florida Department of Health and the Southwest Florida Water Management District. That gives us insight into how to develop a septic system design that is safe for the environment. We can also provide you with in-depth information about how to care for your new septic system so that it continues to operate as it should without causing contamination of the soil or groundwater. We will also go over signs to watch out for that can indicate a problem.
If you would like to know more about our septic system design services for your commercial property, or any of our commercial septic services, don't hesitate to reach out to us. We are no strangers to even complex systems, such as package plant installations, and we look forward to providing you with a long-lasting, reliable septic system.
Ready to get started?
---
At Southern Water and Soil, we offer septic system design services in Brooksville, Dade City, Fort Myers, Land O' Lakes, Lutz, Miami, Odessa, Orlando, Plant City, Spring Hill, and Tampa, Florida.