Because its staff boasts a combined 100+ years of experience wastewater treatment systems engineering, installation, and maintenance, Southern Water and Soil is able to offer its customers in the Greater Tampa Bay area—including Zephyrhills, Wesley Chapel, Odessa, Land O Lakes, Dade City, and beyond—a variety of services and products.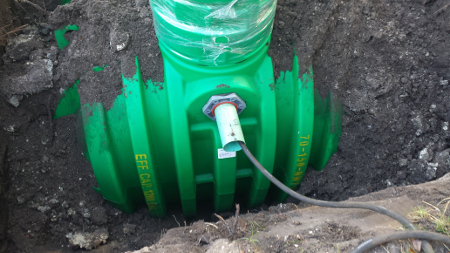 Apart from traditional gravity-based septic tank and drainfield systems, Southern Water and Soil has partnered with the innovative company Norweco—a leading manufacturer of wastewater treatment products, systems, and chemicals sold throughout the world. Norweco specializes in small-flow treatment applications ranging from municipal treatment systems for small towns to systems for the individual family home. Their motto: "Today's Answer for the Protection of Tomorrow's Environment."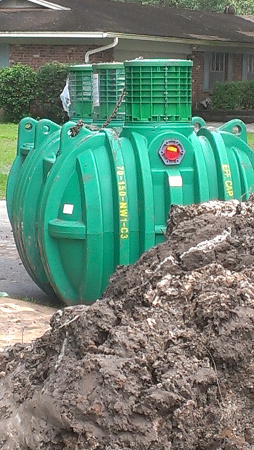 Through its alliance with Norweco, Southern Water and Soil is trained to install and maintain the Singular Green Wastewater Treatment System, an aerobic treatment unit (ATU). In essence, ATUs are mini-wastewater treatment plants that use pumps to add oxygen to the tank. The Norweco Singular Green system—the most advanced and versatile treatment system on the market—is ideal for the most difficult jobsites, where a conventional septic drainfield won't work because of environmental obstacles such as wet soils or rocky conditions. Furthermore, at only 900 pounds, the Norweco Singular Green can be easily installed with just a backhoe.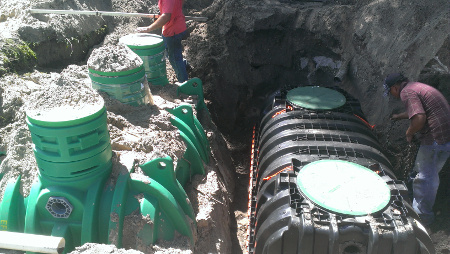 Constructed of a rotationally-molded, UV-protected polyethylene tank, the Singular Green multi-chamber aerobic treatment center is assured to perform reliably for decades.
How It Works
After entering the inlet, wastewater flows into the first of three chambers—the Pretreatment Chamber—which mimics a conventional septic tank. In this section, gravity causes solid waste to settle to the tank's bottom, while liquid waste rises.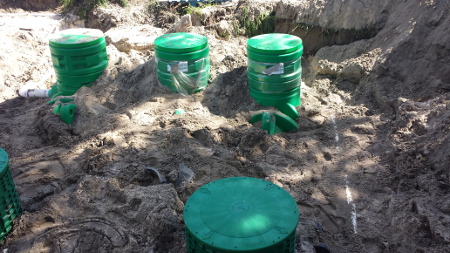 After being separated in the Pretreatment Chamber, untreated wastewater moves into the Aeration Chamber where safe, living aerobic bacteria convert the wastewater into stable substances. Through the use of an aerator, oxygen is added to the wastewater which creates a favorable environment for bacteria growth.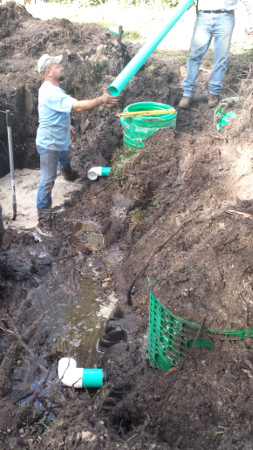 Finally, the wastewater flows into the Clarification Chamber where it is filtered into a clarified liquid. In other words, small solids that passed through the Pretreatment Chamber are skimmed from the effluent. Then, the treated, clear, safe, and odorless liquid exits the system through the outlet for return to the environment.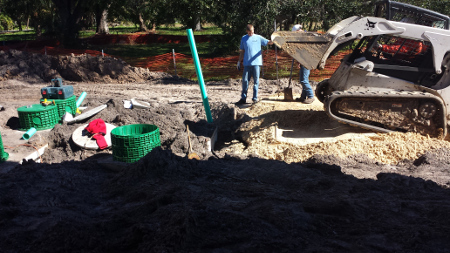 Customers can also add an optional disinfection device to their Singular Green system which utilizes Norweco Blue Crystal Chlorination tablets.
Why Norweco Singular Green?
Although it runs on electricity, the aerator is economical to operate, with a quiet motor that reduces heat that dramatically increases its bearing life. In addition, the patented internal and external ribbed design of the polyethylene tank along with injection-molded risers and tamper-resistant lid fasteners assure tank integrity and minimize the potential for tank damage. The three-chamber system can treat up to 600 gallons for wastewater per day and is perfect for areas where traditional tanks cannot be used.
With Norweco Singular Green you can be sure you'll be receiving the highest in safety, reliability, and quality when compared to other wastewater treatment options. The Norweco Singular Green septic system is competitively priced and available for installation through Southern Water and Soil. Call them today for a customized wastewater treatment solution for your home or business.