We get asked all the time, "what makes my septic system drainfield fail?" What we are going to discus in this article is things that cause septic system drainfield problems and how you can avoid these problems.
1. Excessive Water Use – monitoring your water use is one of the number one culprits of drainfied failure. When you use more water than what your septic tank and drainfield can handle you cause solids to move into the drainfield and creates a bio-mat build up underneath of the drainfield system. This causes the water to back up into the tank and into the house. This becomes a severe problem and usually results in a complete drainfield replacement.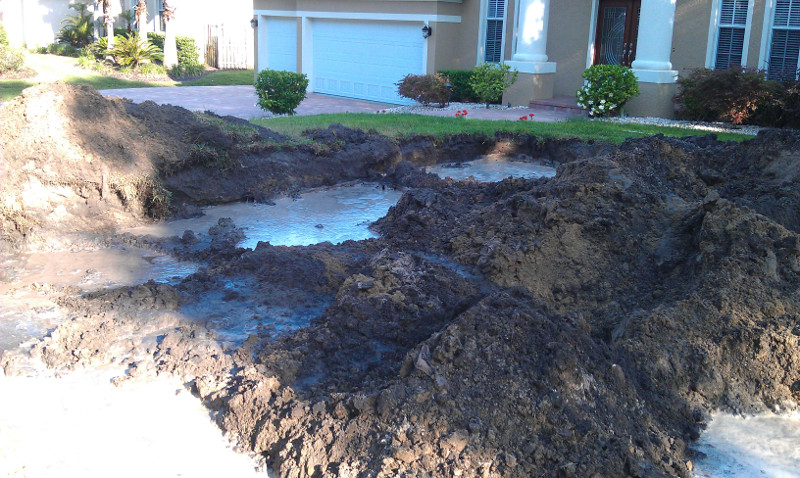 2. Excessive Use of Fats, Oils, and Greases (FOGS) – People don't realize that when they cook the excess grease and oil that is left in and on the dishes get washed into the system and pass through the septic system if washed down the sink. You should scrape as much off into the garbage or other means of disposal. This build up of FOGS will lead to a premature drainfield failure.  If you are installing a new septic system it is prudent to add an under sink grease interceptor or you can install a separate grease tank for the kitchen waste. This will allow the grease to accumulate in the tank and not in the drainfield.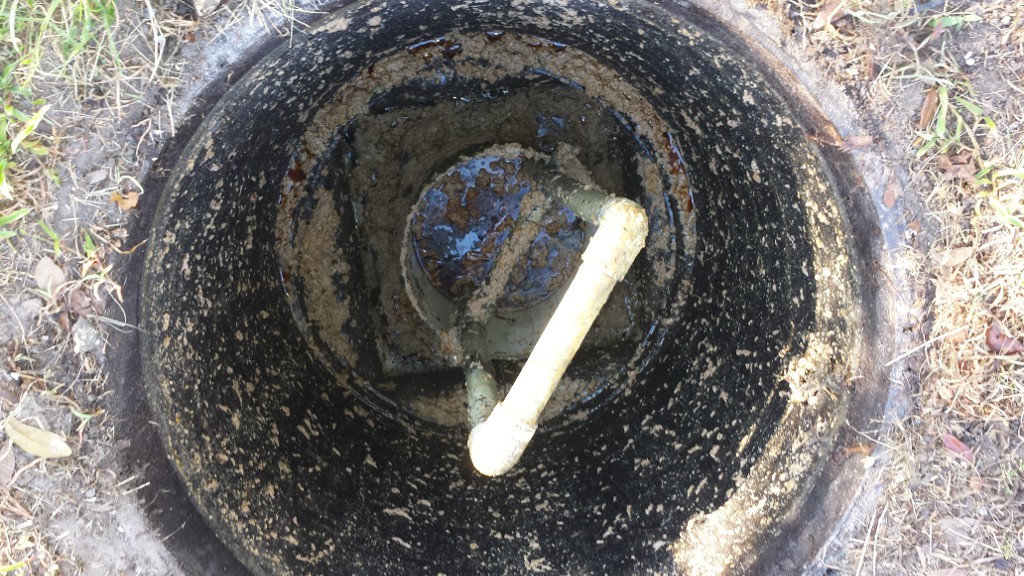 3. Excessive Water Drainage – I can't emphasize this problem enough. When a homeowner installs a gutter system around their home please account for the location of your septic tank and drainfield are located. Many times the septic system is located near where the roof drains are located and this causes an extra burden on the drainfield system. Relocating gutter down spouts is an important factor in the longevity of the septic system.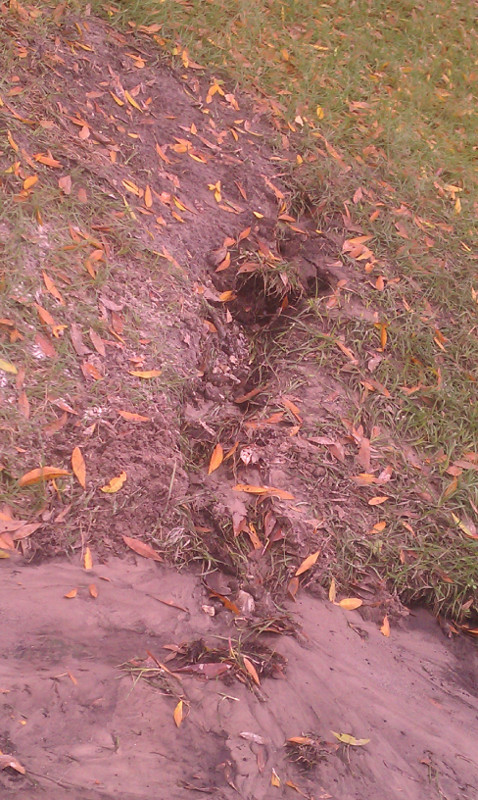 4. Seasonal High Water Table – Building the septic system below the seasonal high water table hampers the function of the septic system and is detrimental to the public health. Current septic rules in Florida don't allow septic systems to be installed into the water table. If your septic system is in the water table this could be one of the problems with effluent draining out of the septic tank.
5. Septic Drainfield Undersized – Many times homeowners undersize their septic system unknowingly. The drainfield product today allows for reductions in surface area. This reduction causes a false sense of security that the septic system is big enough for their needs. Many studies are based on septic system surface area square foot by square foot. However, when these reductions are taken the septic system doesn't last as long. Make sure your septic system is sized properly for your use. When it is time to repair the septic system make sure you install what is required for your use when you upgrade the septic system. The septic system code has a bare minimum; however, many times a larger drainfield gives you more bang for your buck.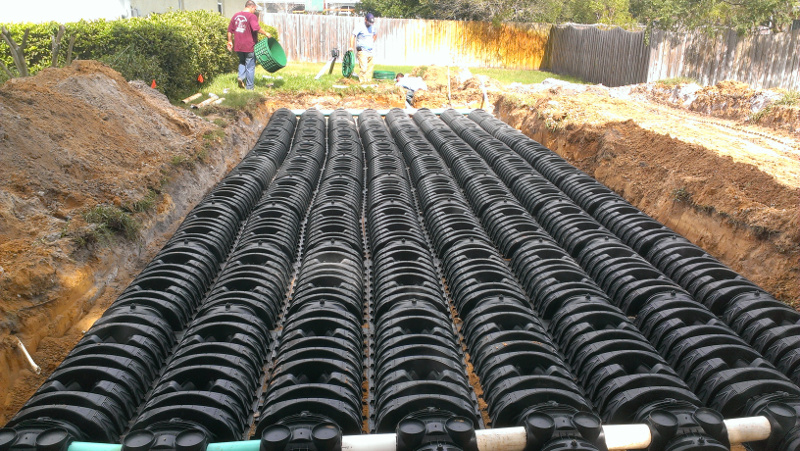 6. Proper Sealing of Tank and Risers – In order to not have excessive rainwater and groundwater to enter the septic system it is important to seal the septic tank risers and lids. This will allow only wastewater to enter the system. Excess water intrusion can cause septic systems to back up. Also, if there is a lift station excess water will not be pumped to the drainfield.
Southern Water and Soil, Inc., is your full service septic company providing septic service to the following areas: Tampa, Zephyrhills, Brandon, Lutz, Odessa, Wesley Chapel, Land O' Lakes, Riverview, Ruskin, Plant City, Seffner, Thonotosassa, Dade City, Lakeland, and Wimauma. Call SWS with your septic system problems.