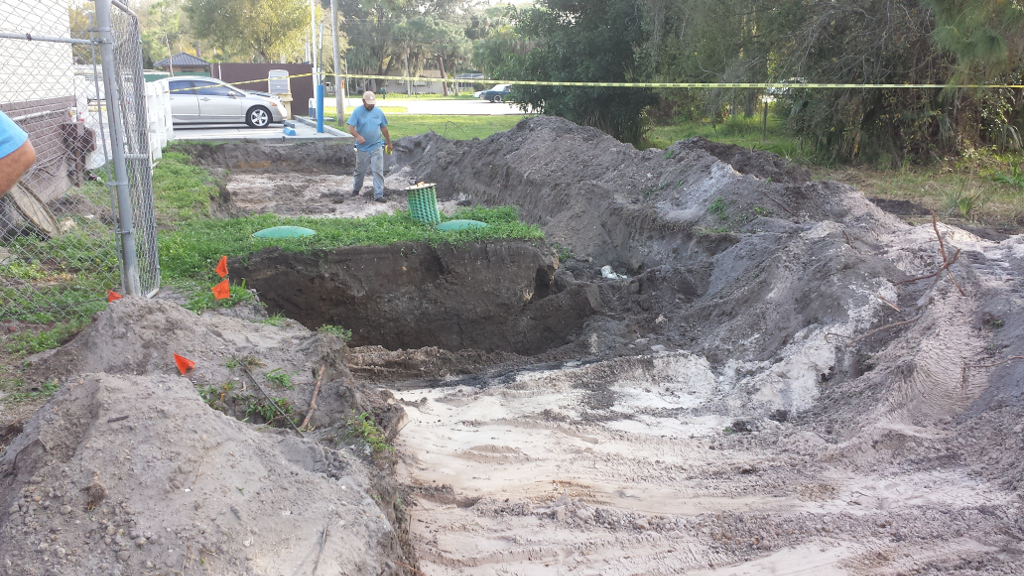 Proper installation of a drainfield replacement or septic system replacement starts with proper excavation and drainfield sand preparation. In the picture above SWS is completing a septic system replacement. We had to excavate the existing drainfield material and the old septic tank that was there. The drainfield was completely grown in with roots and sand. Once excavated we installed the septic tank (pretreatment tank), the 1000 gallon per day ATU tank, and the 1280 gallon dosing tank.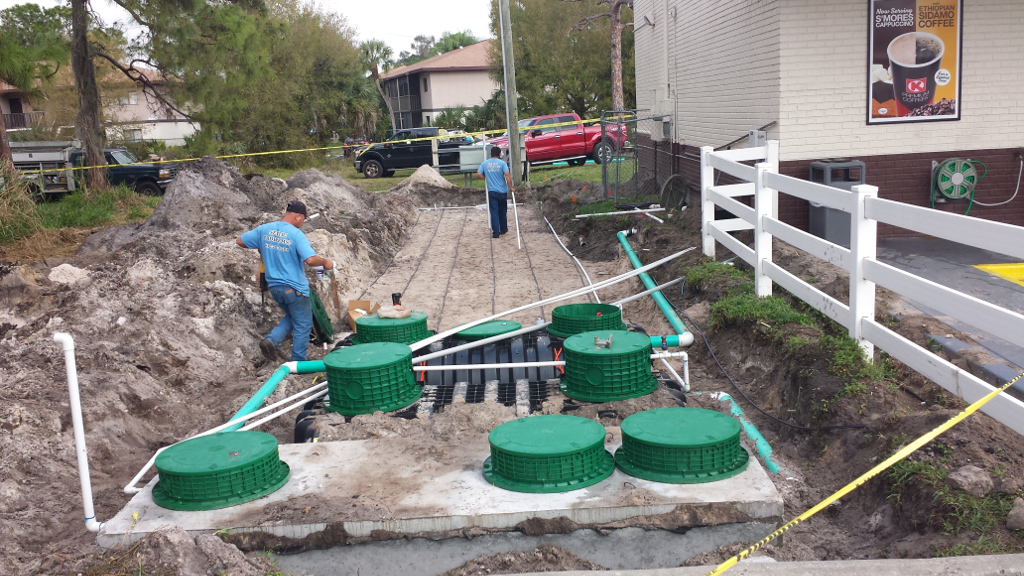 It is important to install the septic tanks with proper care. Installation of septic tanks can be quite hazardous. The concrete tanks are quite heavy and proper excavation techniques are required. This is sometimes the hardest part of the job.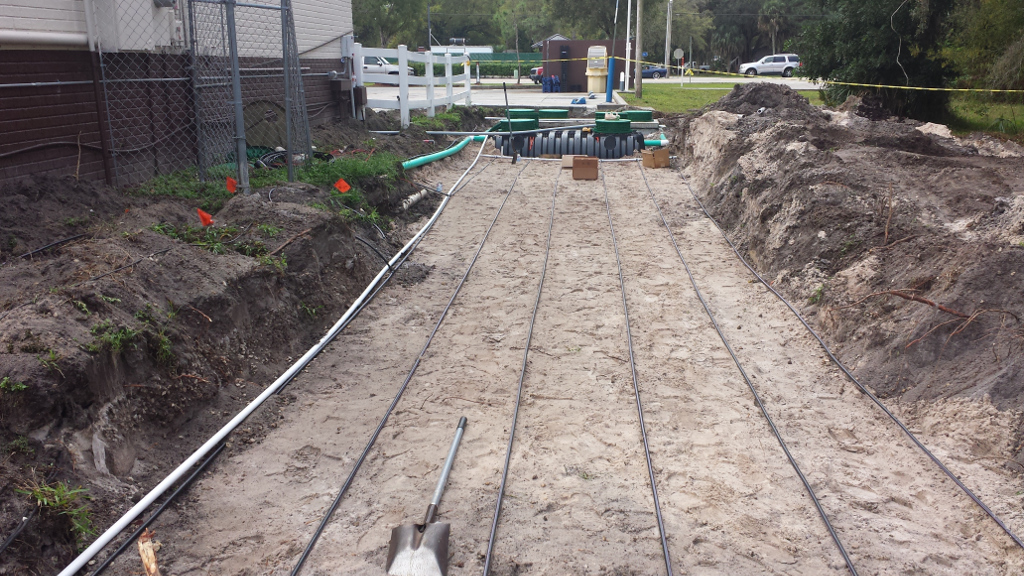 In Florida, treatment is required prior to disposal or reuse through drip irrigation. The State of Florida is doing research into the use of septic tank effluent through drip irrigation. North Carolina allows drip disposal with septic tank effluent. Maintenance is easier with pretreated wastewater. Geoflow Drip Systems provide an excellent way to reuse wastewater. When the effluent is pretreated then we can make the drainfield last forever, with proper maintenance.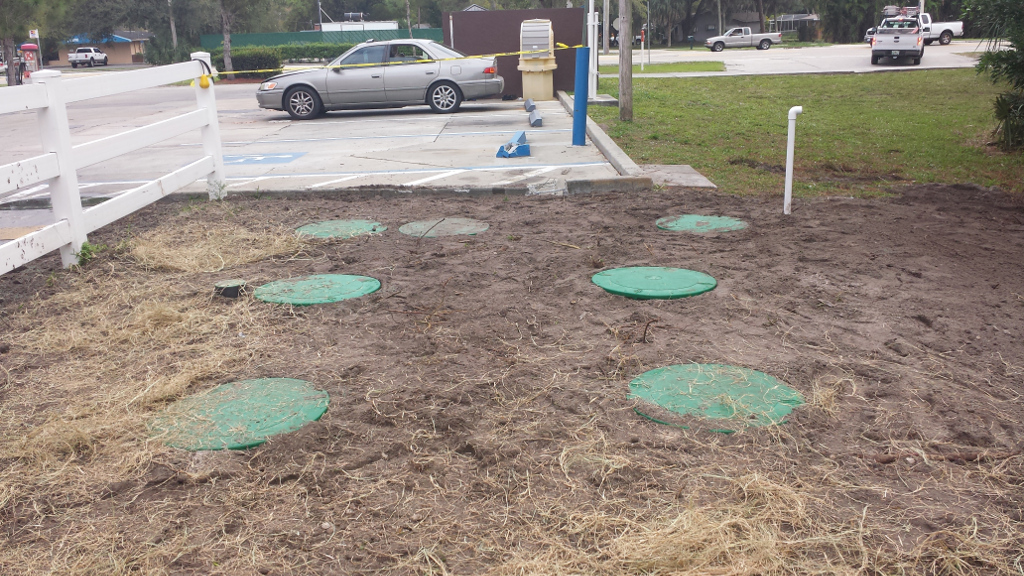 Proper maintenance can be completed if the proper access is given. Septic tank risers and lids allow the operator to access the proper components to complete scheduled maintenance procedures. A properly designed and installed ATU system has access built into the system. The picture above shows access ports to important system components.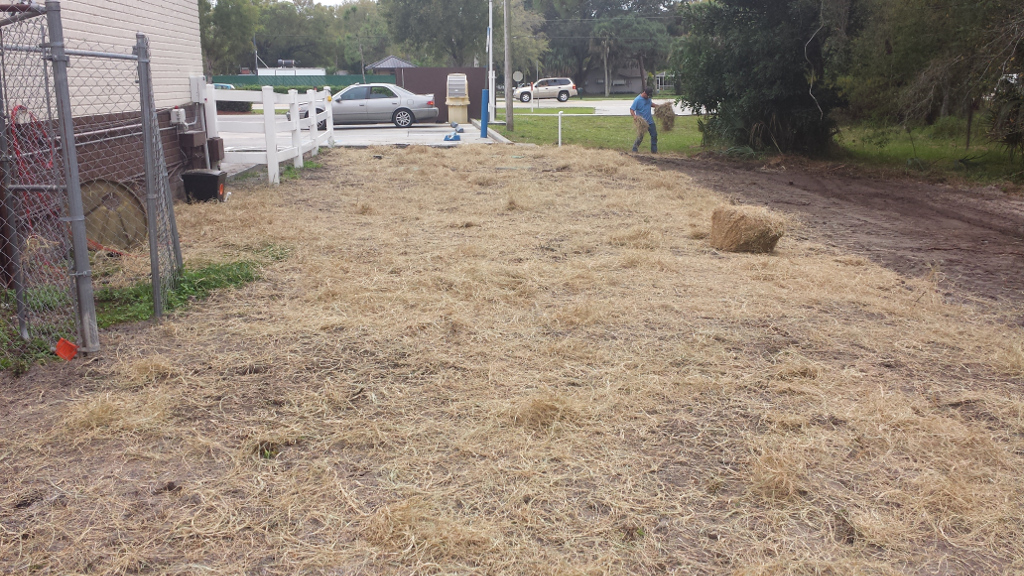 Another often neglected component of the septic system is the established vegetation. We rake down our septic systems then seed and hay to establish vegetative cover over the drainfield area. This promotes soils that are healthy and ready for the reuse water. It also prevents soil erosion from the drainfield area.
If you are looking for a properly designed and engineered septic system then call SWS at 813-785-0500.