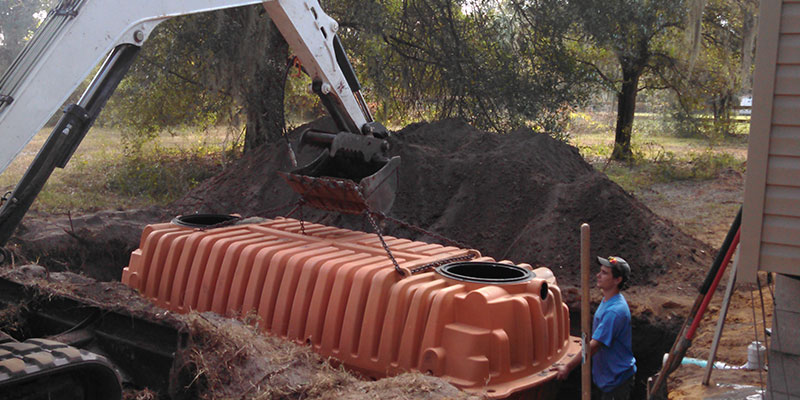 The key to successfully managing your commercial septic system is choosing an experienced and reliable company that can provide any services you might need. Consider looking for companies that offer these three key commercial septic services.
Septic system design-Look for a company with trained engineers who can help you with your commercial septic system design. Engineers will know what will best benefit your property, such as lift station pumps and a variety of treatment systems. At Southern Water and Soil, our engineers can also help you decide between an alternative or a gravity-fed system based on environmental needs.
Septic tank installations-During the installation, the biggest concern should be that everything is done properly according to regulations and with necessary permits. Our team at Southern Water and Soil strives to protect Florida's waters, which motivates us to be particular that any installations we do are done correctly. Our good relationship with local health departments allows us to easily obtain any permits needed.
Septic system repairs– One of the most critical of commercial septic services is septic system repairs. It is important to get repairs done quickly by an expert team, as one damaged aspect can lead to problems in the rest of the system. At Southern Water and Soil, we offer emergency service throughout the Tampa area. We also have a good reputation for fixing problems that may have been caused by the work of less experienced companies.
At Southern Water and Soil, we offer all of these commercial septic services and more. We have the expertise and experience you need to have a well-managed septic system. We can also work with you to create a maintenance schedule that ensures your commercial septic system effectiveness.