We can service and install nitrogen-reducing septic systems.
A nitrogen-reducing septic system — also known as an Enhanced Nutrient-Reducing septic system, Enhanced Nutrient-Reducing Onsite Sewage Treatment and Disposal System (ENR-OSTDS), or ENR septic system — is designed to reduce the amount of nitrogen released into the environment from septic systems. Traditional septic systems are primarily designed to treat and dispose of wastewater, but they may not effectively remove nitrogen. The presence of excess nitrogen in wastewater can contribute to ecological and water pollution problems.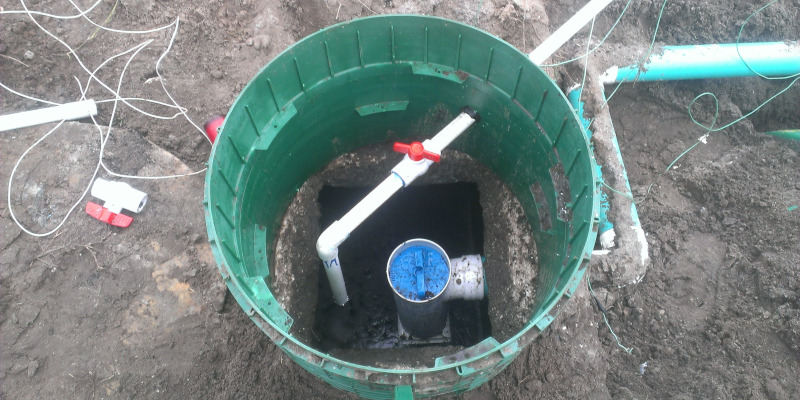 In excess, nitrogen can cause oxygen depletion in water bodies, harmful algae blooms, and damage to aquatic ecosystems. Nitrogen-reducing septic systems are specifically designed to prevent this from happening by incorporating additional treatment processes to reduce nitrogen levels before treated wastewater is released into nearby bodies of water or the soil.
If you want to put a nitrogen-reducing septic system on your property in Florida, we can help. At Southern Water and Soil, we are very familiar with this type of septic system and want to help you protect the environment around your property with one of these systems. We can provide you with more information about how these systems work, help you select the best possible nitrogen-reducing septic system for your property, and complete the installation from beginning to end.
We have been working with septic systems for over 30 years, and we put this experience to work whenever we take on a new septic project. For more information about why you should consider putting a nitrogen-reducing septic system on your property or scheduling service with our team, reach out to us today.
---
At Southern Water and Soil, we install nitrogen-reducing septic systems in Brooksville, Dade City, Fort Myers, Land O' Lakes, Lutz, Miami, Odessa, Orlando, Plant City, Wesley Chapel, Spring Hill, and Tampa, Florida.