We can handle basin management action plan creation and implementation.
A basin management action plan is designed to fix water quality problems in certain areas. It is a group effort that includes local and Florida government agencies. The action plan aims to help sustainably restore, protect, and control water resources. At Southern Water and Soil, we have over 30 years of experience in the septic industry, including developing basin management action plans. The following must be considered to create a successful plan.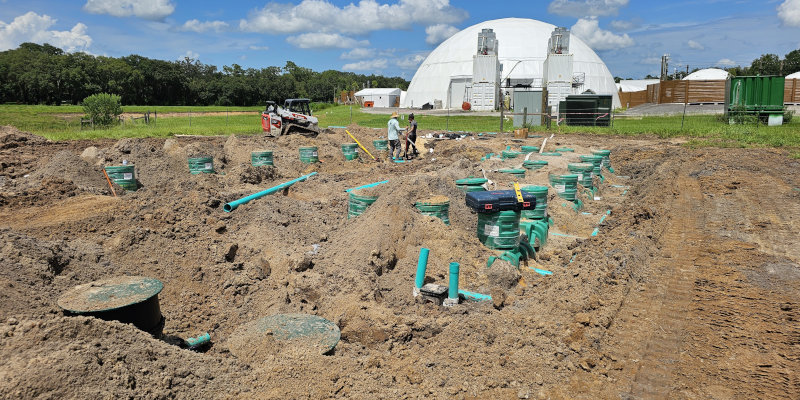 Identification. It's essential to assess where the pollution is coming from and how much pollution has occurred. This takes an experienced team familiar with creating a basin management action plan in order to ensure all bases are covered.
Determination. Based on a review of the pollution sources, action plans are created for each one. Some of these tactics could be changes in land use, better sewage treatment facilities, steps to stop erosion, and a push for the best management practices in agriculture. Additionally, installing a nitrogen-reducing septic system can help reduce pollutant levels. Our team is not only experienced with this type of system, but we can install it according to the conditions of the plan.
Implementation and Identification. Once the previous steps are completed, it's essential to implement a monitoring system to ensure the plan is followed and that progress is made toward the end goal. We can provide a detailed plan describing how each part of the action plan will be put into place, including who is in charge, the timeline, the budget, and the resources needed.
In short, a basin management action plan is a way to solve problems with water quality in a particular area by working together. Our team can develop these plans and install the necessary system to remedy the situation. Contact us today to learn more.
---
At Southern Water and Soil, we create basin management action plans in Brooksville, Dade City, Fort Myers, Land O' Lakes, Lutz, Miami, Odessa, Orlando, Plant City, Wesley Chapel, Spring Hill, and Tampa, Florida.