Each basin management action plan we help implement is customized to the needs of the watershed.
The quality of the water on your property plays a significant role in your safety and comfort, as well as the environment surrounding it. And when you have a septic system, the risk of contaminants may be higher, especially when high amounts of nitrogen can increase the risk of algae overgrowth. To protect your property and those surrounding it, you may need to take steps to reduce these risks. But where do you start? At Southern Water and Soil, our team can implement the basin management action plan, designed to reduce pollutant loading.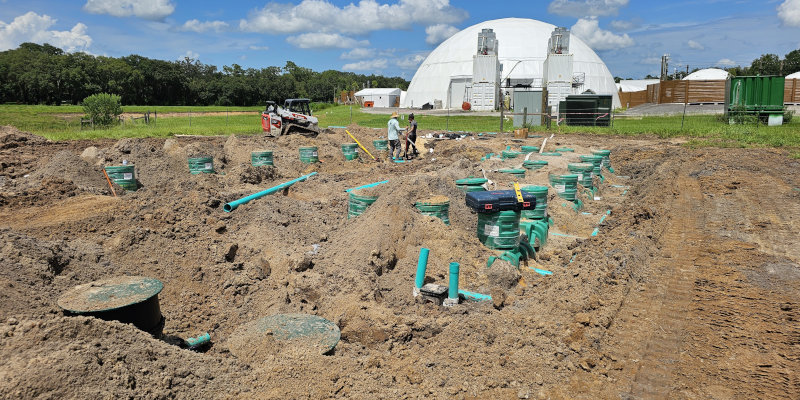 We are experts in short- and long-term solutions that reduce pollutants in the water on properties in and around Brooksville, Florida. Over the many years we have been in business, we have implemented many plans for environmentally conscious property owners, as well as people facing issues with their existing setups. Each basin management action plan we implement is customized to the needs of the watershed. We take various factors into account, such as water quality concerns, land use, the sources of pollutants, geography, and hydrology.
Our basin management action plan implementation process includes the following steps:
Identifying the pollution source and strength
Quantifying the extent of the pollution
Designing the best system to achieve goals
Selecting the most effective septic solutions and strategies to reduce pollutant loads
Creating a program to measure the progress
Identifying any resources to help the plan go smoothly
We might recommend installing a nitrogen-reducing septic system, which supports the reduction of pollutants in wastewater. Our technicians can also implement other strategies based on your property and budget, so simply contact us for more information.
---
At Southern Water and Soil, we create basin management action plans in Brooksville, Dade City, Fort Myers, Land O' Lakes, Lutz, Miami, Odessa, Orlando, Plant City, Wesley Chapel, Spring Hill, and Tampa, Florida.