We are a commercial septic company that's ready and willing to help you with any of your commercial septic needs in Plant City.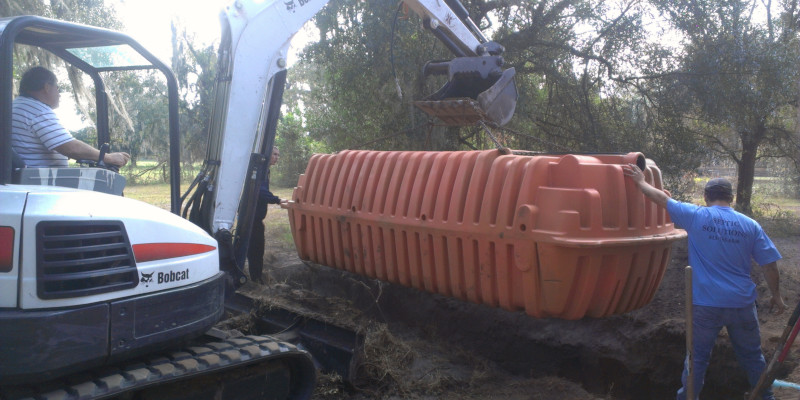 When you are looking for a septic company that can take care of your residence in the Plant City, Florida area, you have several choices to choose from. However, if you are looking for a commercial septic company in Plant City, then you need to check us out here at Southern Water and Soil! At Southern Water and Soil, we have over 30 years of experience taking care of all your septic needs, including those that are unique to commercial properties.
A commercial property often requires a different setup and much more planning and consideration before moving forward with a septic system installation. Because we have been helping businesses in the area like yours for so many years, we don't skip a beat when it comes to large and complex commercial septic installation or replacement issues that you might be wondering about. We know what steps we will need to take both legally and in terms of which tank and layout will be best for your specific needs, allowing us to work efficiently and get your work done in an appropriate timeline for you.
Once we have determined the size, scope and location of your septic system installation or replacement, we can get to work. If you already have a working system in place, we are happy to help you with routine repairs and maintenance as well. These more frequent and ever-important steps are what keep your commercial septic system running smoothly without mishaps that can cost your company valuable production time. With the help of our commercial septic company, your septic system can always be in tip-top shape.
For more information about how we can help you, give us a call at Southern Water and Soil today!
---
At Southern Water and Soil, our commercial septic company proudly serves Brooksville, Dade City, Fort Myers, Land O' Lakes, Lutz, Miami, Odessa, Orlando, Plant City, Wesley Chapel, Spring Hill, and Tampa, Florida.