Don't rely on just anyone with something as important as your commercial septic system.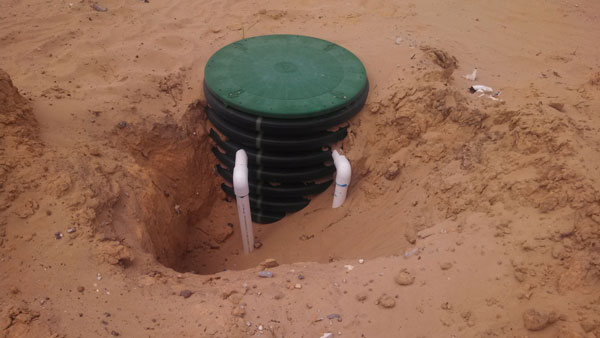 If you need service for your commercial septic system, you probably have a lot more riding on it being done right than you would with the system at your home. With that said, it makes sense to trust a company that has a solid reputation for handling the complexities of a commercial septic system and is equipped and experienced to do everything from grease trap maintenance to installing a new system. Turning to us at Southern Water and Soil is a wise decision, as we offer septic solutions that are designed properly, cost-effective, and provided in a professional manner from start to finish.
We offer a wide range of commercial septic services in the Plant City, Florida area, including system design, maintenance, septic tank repair, aerobic septic systems, drain field options, installations for new construction, and replacement septic tanks and drain fields. We can engineer a performance-based septic system that will give you many years of reliable service.
We also offer commercial septic inspections, so if you want peace of mind that your current property's septic system is functioning properly or you are purchasing a new property and want an inspection as part of your due diligence process, give us a call. Our highly cross-trained team is ready to exceed your expectations for any commercial septic service your office, retail business, restaurant, or other type of business requires.
If you have any questions about our commercial septic services or would like to discuss a maintenance plan or a new project, don't hesitate to contact us.
---
At Southern Water and Soil, we offer commercial septic services in Brooksville, Dade City, Fort Myers, Land O' Lakes, Lutz, Miami, Odessa, Orlando, Plant City, Wesley Chapel, Spring Hill, and Tampa, Florida.
Similar Services We Offer: