Property owners can count on us to expertly install NSF 245 septic systems.
The National Sanitation Foundation (NSF) has a range of standards for various systems and components used to process and store water. One of the categories it ranks is septic systems, which are commonly used on properties located throughout the United States. The Brooksville, Florida area has many properties in rural areas that often rely on septic systems to process and store liquid and solid waste.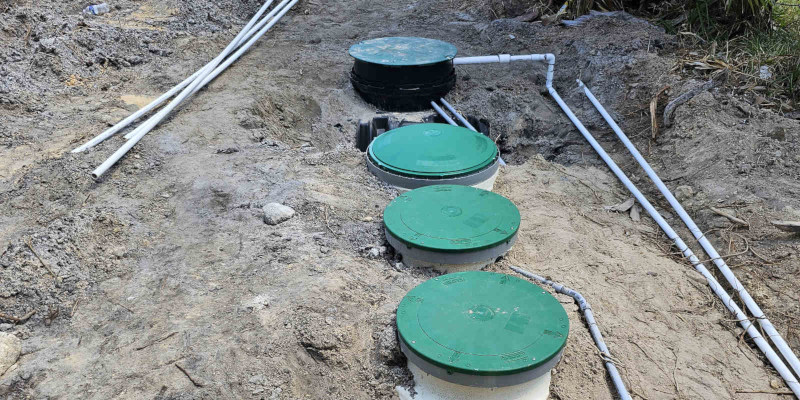 However, as treated water moves through the drain field and back into the soil, it doesn't undergo any treatment to remove nitrogen. Since this odorless and colorless gas is a common byproduct of human waste, it is typically present in wastewater. But if too much nitrogen enters the groundwater and other sources of water, it can result in devastating effects.
NSF 245 septic systems are commonly used to combat this problem, and our team at Southern Water and Soil can design and construct them for local clients. This type of system is also referred to as an Enhanced Nutrient-Reducing System, an ENR system, or an Enhanced Nutrient-Reducing Onsite Sewage Treatment and Disposal System (ENR-OSTDS). Over the years, we have installed NSF 245 septic systems for many property owners located throughout the region.
If you're concerned about high levels of nitrogen causing issues in the water on or around your property, don't hesitate to contact us to learn more about NSF 245 septic systems. We can usually incorporate new components in an existing system to reduce nitrogen, as well as construct complete systems that offer this functionality. To learn more, simply reach out to our team today.
---
At Southern Water and Soil, we install NSF 245 septic systems in Brooksville, Dade City, Fort Myers, Land O' Lakes, Lutz, Miami, Odessa, Orlando, Plant City, Wesley Chapel, Spring Hill, and Tampa, Florida.