Get more out of your wastewater with cutting-edge technology.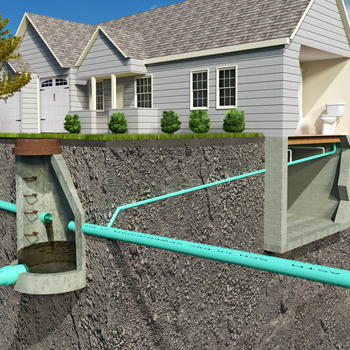 Performance-based septic systems are intended to make traditional septic systems more efficient and better for the environment. These systems go above and beyond the basic functions of standard septic systems and are especially useful in places where the soil, the size of the site, or the rules and regulations make it hard to build and use standard septic systems correctly. At Southern Water and Soil, our septic engineering team can design a performance-based septic system that meets your needs.
The main goal of performance-based septic systems is to treat and handle wastewater in a way that protects the Florida environment as much as possible. These systems are made to fit the conditions of each site so that they can adapt better to different soil types, land slopes, and limited room. By doing this, they get around some of the problems with traditional methods.
Performance-based septic system benefits include the following:
Enhanced Treatment Processes. Unlike traditional septic systems, which depend primarily on anaerobic bacteria to break down waste, performance-based systems use advanced treatment technologies to clean wastewater to a higher level. These technologies include aerobic treatment units, media filters, sand filters that recirculate the sand, built marshes, and others.
Precise Sizing and Design. Performance-based systems are designed based on soil type, hydraulic loading rates, site topography, and weather conditions in the area. By considering these things in our design, we ensure the system is big enough to handle the amount of wastewater the property makes.
Quality of Wastewater. You might not realize it, but wastewater can be used for a variety of things. In fact, one of the best things about performance-based septic systems is that they can make better-quality wastewater that can be used to water landscapes, golf courses, or even to refill groundwater.
Long-term Durability. Performance-based systems are durable, often lasting longer than traditional septic systems if appropriately maintained.
Performance-based septic systems are a big step forward in treating wastewater. They are more efficient and better for the environment than standard septic systems, and they solve problems caused by different site conditions and rules. Contact our team today to learn more about this cutting-edge technology and if it's right for your property.
---
At Southern Water and Soil, we install performance-based septic systems in Brooksville, Dade City, Fort Myers, Land O' Lakes, Lutz, Miami, Odessa, Orlando, Plant City, Spring Hill, and Tampa, Florida.