We work hard to make sure your drain field installation goes smoothly in Lutz, FL.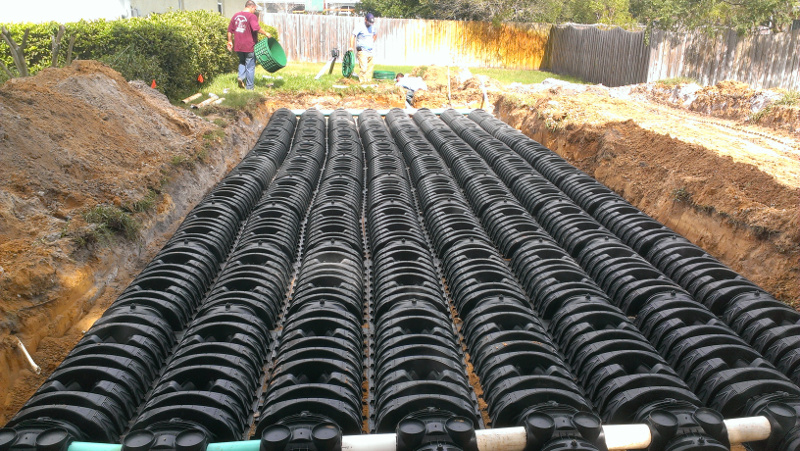 Many Lutz, FL home and business owners do not know the first thing about their septic system. In fact, they may not even think about it unless something goes wrong. Your septic system is an essential part of your property, however, because it is responsible for processing waste. If your septic system is too small, or if it is damaged, you could end up with sewage backed up into your building or on your property.
To make sure these things don't happen, you need to be very careful about who you hire for your septic system design and drain field installation. A septic system generally consists of a septic tank and a drain field. The tank is where the wastewater is processed for the first time and the water is separated from the waste. The water then flows through the drain field for further filtration before seeping back into the environment.
Proper drain field installation is integral to the overall function of your septic system, so make sure you hire a professional to do the job. Our professional septic service will be able to assess your needs to build and install the right drain field for your property. We will also provide supportive services after the installation is complete.
It doesn't matter how well your drain field is designed if it isn't correctly installed. That is why you should trust our team at Southern Water and Soil for your drain field installation job in Lutz, FL. We not only have many years of experience in the industry, but also make customer satisfaction our top priority. If you aren't satisfied at any point in the project, we will do whatever it takes to make things right.
---
At Southern Water and Soil, we offer drain field installation services in Brooksville, Dade City, Fort Myers, Land O' Lakes, Lutz, Miami, Odessa, Orlando, Plant City, Wesley Chapel, Spring Hill, and Tampa, Florida.