Drain field options need to consider the anticipated usage and can vary widely from one property to another.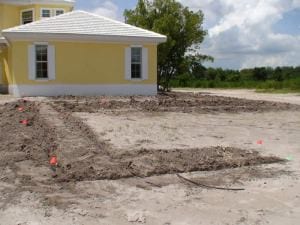 It is a common misconception that the drain field is the same for all types of businesses. In fact, many people assume that all components of a septic system don't vary much from one to another. The reality is that there are several septic tank and drain field options to be considered when installing a septic system at a Land O' Lakes, Florida commercial property.
At Southern Water and Soil, we never just take over and do what we want. We prefer to discuss why we recommend a particular system that has been determined based on factors specific to you, so you understand the various drain field options. This gives you ample opportunity to request something above the minimums set by code regulations, which isn't a bad idea if you plan to expand the business at a later date, extend business hours significantly, or undertake endeavors that will result in more waste.
Some of the factors that go into determining drain field options include the number of building occupants, soil percolation rate in minutes per inch, and the number of linear feet needed to handle daily wastewater flow. We will go over anything that can affect capacity so that the best drain field options are considered.
If you have any questions about how we determine which drain field options to incorporate in a new installation or replacement system, don't hesitate to contact us for more information. We are happy to explain how systems work and how to choose the right septic system options for your situation.
---
At Southern Water and Soil, we offer a variety of drain field options in Brooksville, Dade City, Fort Myers, Land O' Lakes, Lutz, Miami, Odessa, Orlando, Plant City, Wesley Chapel, Spring Hill, and Tampa, Florida.