If you need a custom septic system design in Odessa, FL, you can trust our team of engineers to get the job done right.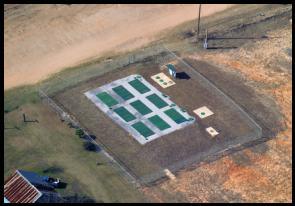 If you are looking to have a new septic system installed on your residential or commercial property, be sure to make Southern Water and Soil your first call. Not only can our team of engineers help you with residential or commercial septic tank design, but they will also be able to assist you in planning your entire septic system.
At Southern Water and Soil, we have a team of experts on hand who can help you with your septic system design from start to finish. We will come out to your property to assess your needs, and then create a custom septic system design just for you. We not only have plenty of on-staff engineers who will work diligently on your project, but we also have a network of licensed septic contractors who will make sure your new septic system meets local requirements and regulations.
Because your septic system will be responsible for treating and disposing of waste, you need to make sure the people you hire to design it know what they are doing. We not only understand the ins and outs of septic systems, but will also answer all of your questions to make sure you understand them as well, so you can make an informed decision regarding the system that is best for your property.
After we perform your septic system design and installation, you can rest easy knowing that we will always be available for supportive services. At Southern Water and Soil, we pride ourselves in offering our customers in Odessa, FL top-notch service in all stages of the project. If you ever find yourself in need of septic system cleaning, repair, or routine maintenance, just give us a call. No job is too big or too small, so don't hesitate to reach out to us with questions or concerns.
---
At Southern Water and Soil, we offer septic system design services in Tampa, Odessa, Lutz, Land O' Lakes, Brandon, Orlando, Plant City, Dade City, Bartow, Lake Wales, and Lakeland, Florida.