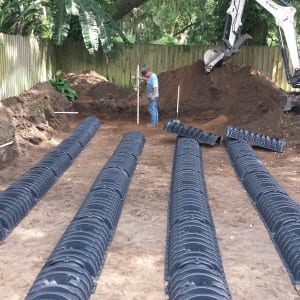 At Southern Water and Soil, we do customized septic tank installations at homes and businesses in Tampa, Florida and beyond. Recently, Onsite Installer featured us in their publication and talked a little bit about our business and how we fit into a niche market.
The piece starts off by talking about how we got started, and how Greg Mayfield, our founder, made the decision to start up Southern Water and Soil back in 2005. One of our favorite parts of the article is when it talks about how during the recession, we were able to keep our operations afloat by selling jobs for a local family that replaced drain fields in RV parks.
Another highlight of this article is how it takes you on a journey from where we started to where we are today doing large commercial jobs as well as smaller septic tank installations on residential properties. In the article, our founder takes a minute to thank his employees by saying, "I credit my trusted employees for my success. They never take shortcuts and are vested in this company and its advancement." Although the economy may still be a little slow, we are excited for our future growth and where we will be 10 years from now.
If you haven't read the full article yet, make sure you take a few minutes to look through it. As always, please don't hesitate to contact us at Southern Water and Soil if you have questions about septic tank installations or any of our other services.