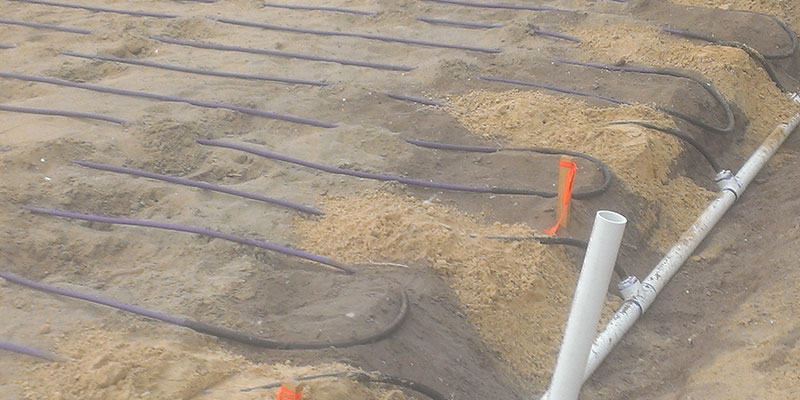 To understand engineered drip septic systems, let's start by determining the difference between an engineered septic system and a non-engineered septic system.  Both follow the same health code regulations and must be installed according to code. An engineered septic system is intended for challenging lots. Certain types of soil that hold onto water too long, difficult slopes or a high water table on the lot, a lot that is smaller than usual for the amount of water processed, or existing structures or trees that the system needs to be navigated around are some of the challenges that might exist. At Southern Water and Soil, we have engineers on staff who have the experience and understanding necessary to work through these problems to design a system that you can rely on for years to come.
Engineered drip septic systems are septic systems that release wastewater in small amounts at a time. The purpose of this is to maximize the treatment of the wastewater before it is distributed back into the soil. This is much better for the environment as the water is treated before being slowly released. With the use of a control panel, engineered drip septic systems are fully controllable as to the amount of waste going into the soil. The panel can monitor daily flow, temperature, pressure changes and system performance.
At Southern Water and Soil, you can rely on our expert engineers to design a well-performing engineered drip septic system for your lot, despite difficult challenges. With the cooperation of our contractors and our well trained, professional team members, your engineered drip septic system will be installed efficiently and with great care. Contact us today!