We recommend buyers, sellers, and others consider commercial real estate septic inspections.
At Southern Water and Soil, we are proud to be a highly regarded commercial septic services provider serving the Tampa, Florida area. While the vast majority of our customers call us for commercial maintenance, repairs, installations, and replacements, we want you to know that we are also here for you when it comes time to purchase or sell a property that has a septic system. Our commercial real estate septic inspections are an important part of any commercial real estate transaction, so you can have peace of mind that you have all the pertinent facts about the age and condition of the septic system.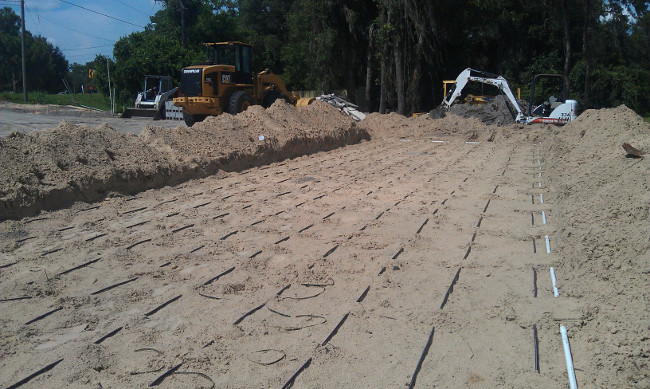 As a seller, you would prefer not to have any surprises come up during the due diligence period that could sour your buyer's interest. Commercial real estate septic inspections can be a strong selling point, as well, as it shows your dedication to taking care of the property and selling it with a clean bill of health, so to speak.
As a buyer, if the seller has not provided you with a recent inspection report, you should call us to learn about commercial real estate septic inspections. You will likely have a general inspector look over the property and while that is a great idea, they won't be as thorough with the septic system inspection as we will be. It is far better to learn of a problem before you close when you are in the position of renegotiating if it requires major repairs or replacement.
Even if you are neither a buyer nor a seller, commercial real estate septic inspections are important. We can catch problems when they are more affordable to resolve rather than wait for a major failure and backup that could halt your business operations. Call today to schedule an appointment for an inspection and have peace of mind that all is well.