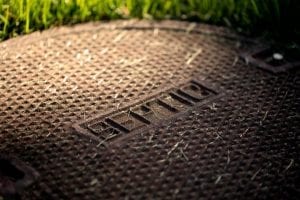 At Southern Water and Soil, we often get questions about how a septic system is designed, what to expect from installation, and whether there is anything special that needs to be done before breaking ground. The one question that many people forget to ask, however, is about the required septic permit application.
A septic permit application is a state and local requirement that gives you permission to add a septic tank to your property, and it also alerts the local authorities to the installation of an onsite wastewater system within a specific jurisdiction. Your local and state governments regulate the type of septic systems that can be installed, and they also want to maintain a healthy wastewater management system throughout each city and county.
By getting a septic permit application approved, you'll be able to tell your septic contractor that you can break ground on your new septic system, and your local authorities will most likely come to inspect the septic system to make sure that it meets governmental regulations. You can find some information about how to get your septic permit application on the State of Florida's page.
At Southern Water and Soil, we help home and business owners complete the septic permit application process and we can work with you to ensure that your septic system is set up for success. We have over three decades of experience providing our customers with the septic services they need to achieve the best results from their property. Contact us today to learn more!