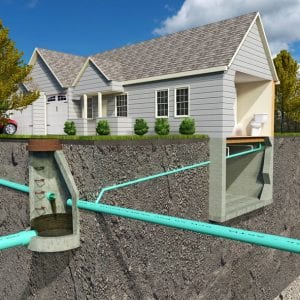 Although septic systems are fairly common, there may be instances in which you need professional assistance with septic engineering due to the size and scope of your building project. At Southern Water and Soil, we understand that having a high-quality septic system is an essential part of your residential or commercial development projects, and we have years of experience providing the services needed to get the best results. So, when you have a septic engineering request or concern, our team is ready and able to help you get the job done right.
With our septic engineering services, we are able to assist with smaller-scale projects, like residential housing developments, as well as larger projects, such as commercial building sites or farm land operations. We can also provide alternatives to traditional aerobic systems with the construction of cluster wastewater treatment systems and drip irrigation. With our background in a variety of residential and commercial septic projects, you can rely on us for the recommendations, servicing, and quality septic engineering you expect from a professional septic company. We will work with you every step of the way to ensure that you meet your wastewater management goals.
If you have questions about how we can assist you with septic engineering or if you would like to schedule an estimate, contact us at Southern Water and Soil today for more information. We also provide septic inspections and complete septic design services to ensure that you get the best results from your septic system year after year. We look forward to working with you.