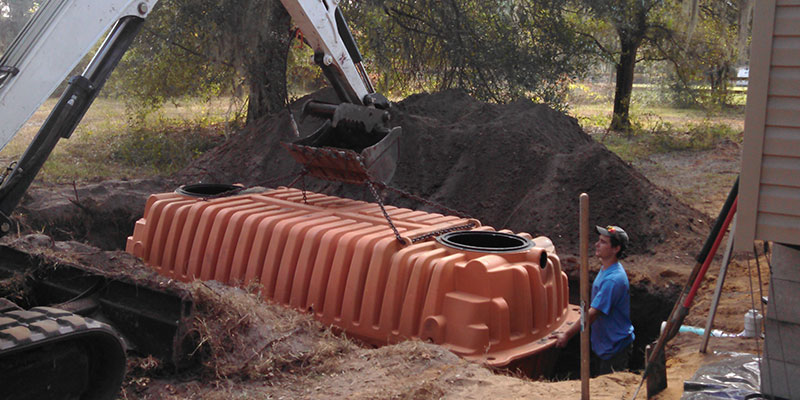 One of our most popular options for commercial septic needs is the Orenco AdvanTex AX-Max. This system has been proven dependable and is full of the latest technology in commercial septic systems. It is made of fiberglass that is watertight and very durable and sturdy. The Orenco AdvanTex AX-Max is a great option for many types of commercial developments, including truck stops, rest areas, campgrounds, RV parks, mobile home parks, subdivisions, apartment buildings, resorts, schools, churches, hotels and other businesses. If your business cannot access the municipal sewer system or you anticipate generating more wastewater than the municipal sewer can handle, the Orenco AdvanTex AX-Max may be your solution.
Here are some of the advantages of the Orenco AdvanTex AX-Max system:
A single unit can handle 5,000-15,000 gallons per day (depending on the exact model that is selected and installed).
Because these units are modular by design, it is easy to install multi-unit systems that allow you to handle even higher volumes of wastewater each day.
Because this is a complete, pre-built system, it can handle primary-treated effluent to better than secondary standards and can include nitrogen reduction all in one unit.
This unit features the recirculation blend and the discharge tankage in a single module. It includes the pump system, the needed ventilation, and a lightweight, high-absorption engineered textile media all in one.
All these features mean that you can treat a high volume of wastewater in a small space. The Orenco AdvanTex AX-Max is perfect for large-flow sites that don't have much room.