Southern Water and Soil, Inc., is one of Florida's premier septic system contractors. SWS's staff has years of experience in septic system engineering, design, and installation. SWS is vertically integrated company that provides a design-build option to their client. SWS can provide septic solutions to your septic system problem or project. If you are looking for a commercial septic system contractor then look no further than Southern Water and Soil, Inc.
Here are a few projects that we have completed:
1. Commercial Onsite Wastewater System – This system was installed for a 96 unit mobile home park located in North Carolina. SWS works on commercial systems in Florida and North Carolina. This system is an Advantex AX-Max Treatment System. This system treats the water to advanced wastewater treatment standards and reuses the water through the drip irrigation system that was installed.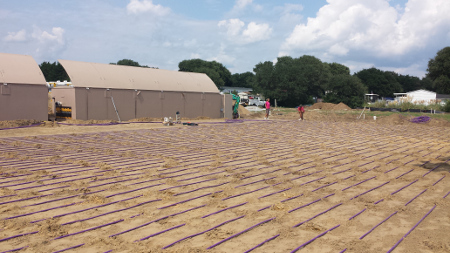 2. Septic System Installation for Fast Food Restaurant – This septic system is a low pressure pipe dosing system. This was designed for Taco Bell in Brooksville, Florida. SWS engineered the septic system and installed the septic with several tanks and a multi-pipe drainfield system by PTI.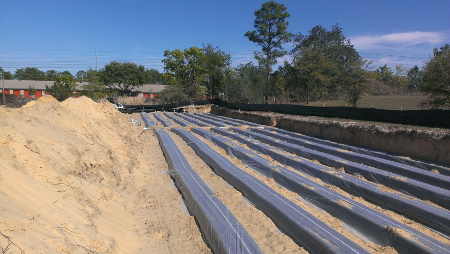 3. Church Septic System and Drainfield – SWS installed this septic system for a church in Temple Terrace, Florida near Tampa, Florida. SWS installed an Infiltrator System. The septic tanks and drainfield product were manufactured by Infiltrator Systems.