Communities in Lutz, FL that want to cumulatively manage maintenance, water quality testing, and other related tasks may benefit from using a cluster wastewater treatment system.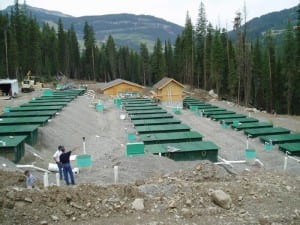 Cluster wastewater treatment systems are becoming more and more popular in communities throughout the Lutz, Florida area today due to their many benefits. For example, communities can preserve areas for parks, soccer fields, farming, and other recreational activities when they use cluster wastewater treatment to collect and treat wastewater. Additionally, with the use of one of these systems, storm water production can be significantly minimized.
If your community wants to share the responsibility of water quality testing, maintenance, and other related tasks, at Southern Water and Soil, we might recommend the use of a cluster wastewater treatment system. Having an aeration module to maintain at every individual business or home can be an overwhelming endeavor, and we realize that placing treatment modules in clusters throughout a community is often an advantageous alternative.
We use textile-based systems when we install cluster wastewater systems because they can treat wastewater in smaller, more compact places. These systems are also beneficial because they do not give off foul odors, use 95 percent less energy than traditional systems, and feature a modular design, which allows communities to expand the system over time. These systems also do not use noisy blowers, promote a sustainable overall environment, and reduce maintenance and operation costs.
We would be more than happy to provide you with further information about cluster wastewater treatment systems and how these systems work. Please reach out to us at Southern Water and Soil today to speak with one of our friendly, knowledgeable representatives.
---
At Southern Water and Soil, we install cluster wastewater treatment systems in Brooksville, Dade City, Fort Myers, Land O' Lakes, Lutz, Miami, Odessa, Orlando, Plant City, Spring Hill, and Tampa, Florida.